Pizzerias in Jersey City are everywhere. At first glance, it can be nearly impossible to decipher which ones stand out from the rest.
It comes without saying that most pizza you come across in a state like New Jersey will be pretty delcious however sometimes there's just some places that take the art of pizza making a step beyond and that taste in quality really stands out to you.
That's where this guide comes in handy. Read below for a comprehensive list of all the best places in Jersey City to grab a slice (or entire pie).
Razza | 275 Grove St
Raza is an amazing option if you feel like dining in. Their restaurant includes a bar that serves up artisan cocktails and Italian beer. But that is certainly not the only reason to try Raza Pizza. Consistently rated the best in all of Jersey City, their pizza is simply top notch. Crust cooked to perfection, fresh locally sourced mozzarella, and 11 different artisanal pies makes this place a Jersey City pizza staple.
Roman Nose | 125 Newark Ave
Restaurant owners, Maria and Ruggero Fiore grew up in Lazio, Italy and bring the authentic cooking experience with them. They have a full dine in menu that also includes vegan options as well.
Century One Pizza | 713 Bergen Ave
Known for their incredible gourmet pizzas, their Century Unique pizza includes their secret sauce, ground beef, red onions, black olives, fresh sliced tomatoes, green peppers, and fresh oregano.
Carmine's Pizza Factory | 366 8th St
This family owned pizzeria definitely delivers when it comes to authenticity and thin crust neapolitan style slices. They also offer a full dine-in menu with classic Italian dishes and some of the best pasta we've ever tried. When it comes to pizza however, their buffalo chicken pie is a must try.
Delenio | 357 7th St
Delenio is an uncomplicated pizzeria. Their one goal, to simply provide delicious food to be enjoyed with family and friends in a warm, welcoming, and relaxed atmosphere. If you're looking to try something different, their chicken parm slice is a good place to start. For something more tried and true, their scilian slice is absolutely unbeatable.
Gino's Pizzeria | 380 Central Ave
Gino's has been around since the '70s and their deep-pan pizzas are a fan favorite and come in a variety of different toppings from simple tomato sauce to peppers, ricotta, and grilled vegetables.
Rustique Pizza | 611 Jersey Ave
A great BYOB option if you plan on dining in, Rustique is an incredible option and offers everything from fried calamari, eggplant rollatini and of course, amazing pizza. Their penne vodka pizza is a must try.
Tino's Artisan Pizza | 199 Warren St
With 3 other locations opened throughout New Jersey, there's a reason Tino's is so popular. Their pies are cooked thin with charred crust. The size of their pies are approximately 12" and are made to serve 1-2 people. With almost 20 different specialty pie options like clam and meatball, this pizzeria is absolutely a must try.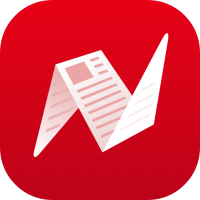 This is original content from NewsBreak's Creator Program. Join today to publish and share your own content.