One thing making a major resurgence post covid is karaoke and open mic comedy themed nights.
Restaurants and bars are starting to schedule special open mic and performance nights and we wanted to put together a list of some of the best, and most entertaining options in Hoboken and Jersey City right now.
Hoboken
Green Rock | 70 Hudson Street
Starting back in the winter of 2020, Green Rock decided to introduce Karaoke Thursday's. Thursday is already a fairly busy night for downtown bars like Green Rock, but when you throw karaoke into the mix it gets even wilder. Expect a rowdy crowd, tons of napkin throwing, and half priced drinks all night.
2. Mulligan's Pub | 159 1st Street
Mulligan's isnt just your typical run of the mill sport's bar. They also offer a comedy night every Tuesday and Thursday. These shows run for about two hours and are always free.
3. House of 'Que | 340 Sinatra Drive
You can find one of the best karaoke nights in the city at House of 'Que every Wednesday starting at 7pm and with a stage overlooking the entire bar and restaurant, you'll surely feel like a star.
Jersey City
Grove Square Bar | 116 Newark Ave
Located conveniently close to the Path Train, Grove Square offers an excellently executed karaoke night in their brightly lit basement. These nights are only offered during the Summer so make sure to take advantage now while you still can.
2. Six 26 Lounge | 128 Christopher Columbus Drive
The energy is always super high at this LGBTQ restaurant and rooftop lounge making it the perfect spot to perform karaoke. Their karaoke nights run every Wednesday and they also offer plenty of food and drink specials all night long as well.
3. McGinley Square Pub | 755 Montgomery Street
With an open mic night offered 4 out of 7 days of the week here, McGinely may be the primer open mic bar in all of Hoboken and Jersey City combined. Open mic comedy nights take place on Mondays, Wednesdays, and Thursdays starting at 7pm. Karaoke is offered every Sunday starting at 9pm.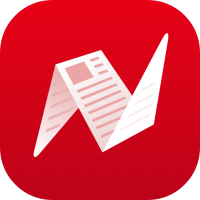 This is original content from NewsBreak's Creator Program. Join today to publish and share your own content.