There is no shortage of options when it comes to good, quality pizza in Hoboken, New Jersey. You could probably spend an entire day trying all the different pizza this city has to offer and still not even come close to trying every restaurant.
This is why we wanted to put together a useful guide in navigating the sea of options available. This list is sorted by specific cravings and scenarios so read on and don't forget to reference this article later.
Perfect Date Spot Pizza:
10th Street Pizza | 1000 Willow Avenue
Outdoor dining, intimate and cozy indoor dining, plus BYOB. 10th Street Pizza is not only absolutely delicious it's also a perfect spot to enjoy a casual and cute no pressure first date.
Best Scillian Slice:
Napoli's | 133 Clinton Street
What makes this Scillian slice stand out from the rest? Simple answer: the cheese. Napoli's packs on the mozzarella and makes sure their slices are thick and creamy for a downright delicious taste in every single bite. Plus they have a pesto option that is to die for.
Most Adventurous Pizza:
Tony Boloney's | 263 1st Street
Tony's Boloney's loves taking the traditional pizza pie and adding a fun and exciting twist. By far one of their most inventive pies is their taco pizza. This pie is absolutely covered in guac and cilantro and has actual tacos lined up along the crust. Try this entire pie with friends or order it just by the slice.
Best Vegan Pizza:
The Brick | 1122 Washington Street
The Brick has dedicated an entire portion of their menu for vegan options. One of their must trys is their vegan bbq pulled pork pie. It contains pulled jackfruit and red onions, sautéed in BBQ sauce, and topped with cilantro and lime juice.
Best Gluten Free Pizza:
Grimaldi's | 411 Washington Street
Although their regular pies are delish too, Grimaldi's has simply perfected the gluten free pizza, which is hard to do. Barely tasting any different from the non gluten free pizza.
Best Giant Slices:
Benny Tudino's | 622 Washington Street
Home of the largest slice in all of New Jersey, Benny Tudino's is always busy but well worth the commotion.
Best Late Night Pizza:
Imposto's | 102 Washington Street
Located conveniently downtown by all the bars, Imposto's is open until 3am on the weekends and is by far the best tasting late night option.
Best Pasta Slice:
Torna's Pizzeria | 254 9th Street
Open for over 60 years, Torna's has had a lot of time to perfect their pizza and topping options. Their baked ziti pasta pie is some of the best we've ever tried.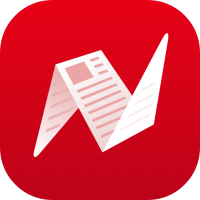 This is original content from NewsBreak's Creator Program. Join today to publish and share your own content.