With a location already operating in Newark, Vegbar Juicery's owners Mel Vaughn and Binta Forrest have shared that their new location, which is located on 464 Newark Street in Hoboken, will be different.
You may have already spotted Vegbar if you frequent the Garden Street farmer's market. They've run pop up operations there dating back to 2014. Due to their success at the farmer's market and growing fan base in the area, Vegbar's owners have decided it's finally time to make Hoboken a permanent home for their plant based eatery.
Their original location, located in downtown Newark opened in 2019 at 969 Raymond Boulevard otherwise known as the Blue Cross Blue Shield building. This location is 95 percent vegan. Vaughn has stated that they plan on making the Hoboken location menu 100 percent vegan.
The businesses' goal is to provide customers with a fresh, healthy, and organic menu. The full-service juice bar and food menu offers a variety of different options for everyone including gluten-free meals.
The menu currently consists of burritos that include cauliflower rice, empanadas, veggie burgers, wraps served with air baked fries, hummus, smoothie bowls, organic juices, smoothies, shakes, and specialty vegan baked goods.
According to their online menu, some of their most popular items are the Quesadilla Sedona which includes a whole wheat tortilla stuffed with jack cheese, corn, grilled onion and poblano pepper. They also list their island banana punch shake as one of their best selling beverages. It includes banana, angostura bitters, nutmeg, vanilla, dates, and almond milk.
In addition to their organic juices and shakes, Vegbar offers up to 30 different supplements that can be added into their already healthy juice and smoothie options.
Vegbar opened Saturday, June 26th and is available for pickup and delivery via the UberEats and DoorDash app.
They're currently open Tuesday through Friday from 10am to 3pm. Perfect to try during the work day when you feel like spicing up your mid day lunch routine. However, accodring to their website they'll be closed until August 31st so it looks like these vegan treats may have to wait to be tried until the Fall.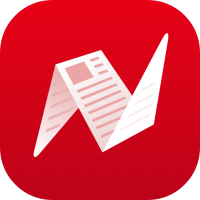 This is original content from NewsBreak's Creator Program. Join today to publish and share your own content.