An artisanal gelato and espresso bar named KikiLu Gelato is officially opening in Hoboken sometime in 2021.
At the site of what was formerly known as Gold Cleaners, located on 900 Garden Street, KikiLu will be taking over and transforming the 580-square-foot laundromat into a restaurant space.
Announced all the way back in 2019, KikiLu has ran into some roadblocks and challenges while trying to open their new restaurant. The year 2020 was challenging to say the least, but according to their official Instagram profile it looks as though they're on track and set to definitely open by the end of this year.
The owners of KikiLu also own Otto Strada, a cool and cozy BYOB restaurant offering gourmet pizzas and a variety of other Italian dishes located on 8th and Park Ave in Hoboken. They're naming this new venture after their daughters Chiara (Kiki for short) and Luna (Lu).
You can definitely expect a vast array of innovative flavors from this soon-to-arrive spot. From the looks of their instagram, KikiLu will be offering flavors that range from creamy hazelnut to cantaloupe and elderberry. According to their instagram profile they will also be offering plenty of vegan and no dairy options plus gluten free options as well.
In addition to gelato cones and cups, KikiLu will also offer gelato biscotti sandwiches, a creamy chocolate and hazelnut gelato cookie sandwich dipped in a semi sweet dark chocolate and chopped toasted hazelnuts. They'll also be offering gelato ice pops dipped and covered in a milk chocolate and served on a stick of course. Its also not unusual for store owner, Joseph Cascetta, to toy with some innovative culinary ideas. For instance, this Fennel Taralli topped gelato cone he has pictured on his Instagram profile which is contains local round bread sticks made with fennel, evoo, sea salt & white wine. Sounds like the perfect crunchy compliment to these deliciously creamy gelato cones.
In terms of espresso, KikiLu will be using only the most quintessential Italian brand, Lavazza. They'll also have plenty of italian desserts to enjoy along with your espresso. From cannolis to focaccia we can already tell KikiLu will be making the most out of every square foot of this space.
Although there is still no official opening date as of yet, hours for the store have officially been set to 7:30am-9pm.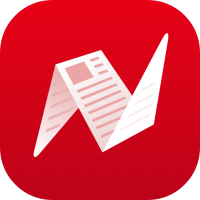 This is original content from NewsBreak's Creator Program. Join today to publish and share your own content.