If you've walked by Grand Central in the past 4 years you may have noticed a giant construction project taking place next door. Known as the One Vanderbilt building, this brand new skyscraper measures 1,401 feet tall and is now the highest building in midtown Manhattan and one of the top 30 tallest buildings in the entire world.
Produced by SL Green, one of New York's largest commercial landlords, this building was conceptualized to be a Central Park of the sky. Their newest cultural landmark is titled the Summit and is officially open to the public this October.
According to their official website, Summit One was designed with the intention of transcending the everyday experience. And with a location and building like this, that certainly won't be hard to do.
Known as "the Ascent" the glass elevators of this building are completely made of glass so you can see Manhattan (and all five of the other NYC boroughs) from 1,000 feet up as you ride up to the 77th floor from the outside of the building.
You'll also be able to take in views like you've never seen before from the 2 observation decks known in the building as the "Levatation Expereince." They jut out of the building and suspend guests 1,063 feet above Madison Avenue.
There will also be an outdoor bar with seating and what is now known as the highest urban outdoor alpine meadow in the world. This area will serve as a rest and relaxation area for those who visit. What's so awesome about this indoor park is that it gives residents and visitors an available place to dwell even when the weather outside is less than ideal. In addition to the outdoor park and alpine meadow, there will also be an all day cafe and multiple grab and go snack stations.
You are now able to register at SummitOV.com to be one of the first to preview Summit One Vanderbilt before it opens to the public on October 21. Tickets will go on sale this summer, following presale tickets for registered website users.
Described as awe inspiring, magical, and needing to be experienced to be understood; Chairman and CEO of SL Green promises Summit One is a thrilling place that New Yorkers and travelers from across the country and the world will want to visit time and time again.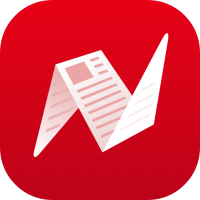 This is original content from NewsBreak's Creator Program. Join today to publish and share your own content.