No, ma'am, I do not think that you "totally get it!"
The last four years have been an on-again, off-again love affair. Of course, not with anyone in particular but rather with the whole concept of dating. There has been either darkness or light, feast or famine.
There was also a cycle. It's common and not particularly interesting. Download dating apps, swipe, swipe, swipe, swipe, swipe, find someone to hang out with for a while, watch it go to pot, swear off dating in general.
Lather. Rinse. Repeat. I have been doing this for years.
I almost fell into the same routine and nearly swore off dating in its entirety after a breakup a few months ago. I had so solidly believed in the black and whiteness of dating that I didn't realize it comes with a dimmer switch.
The dimmer switch has given me a new perspective. It's allowed me to just be. It's freed me from the idea that I have to be doing something, even if that something is actually nothing. In dating, choosing to do nothing is actually doing something.
Our existence in this world does not always have to be active. We can simply go along for the ride. Of course, our hustle and grind culture doesn't like this. It's doesn't fit into the idea that if we're not moving something somewhere, we're just useless masses of flesh. That got dark fast…
Because we need to be doing all the things all of the time, people ask about my love life like it's a task based activity that has a clear Point A and Point B and I have metric based objectives to achieve along the way.
That sounds thoroughly unenjoyable.
People feel a need to identify the current stage of my love life and apply some label to it. Single people who have fallen prey to fitting their love life into a category are interested to see if I'm in the same category as them. Like we've been handed some weird adult homeroom assignment and are looking to trade our lunches with someone.
"Hey. What do you have?"
"Uh, lemme see. I got a guy on Bumble who wears cargo shorts, likes golfing, and his favorite music sounds like my computer when it started going kaput last year. What do you got?"
Coupled up people have forgotten what it's like to be "out there" and have over-romanticized being "out there" and want to live vicariously through me. To do this, they need to know what stage my love life is in so they can mentally prepare themselves for what they think I'm going through so they can tell me everything they would do if they were me. (Hey, coupled people? Don't do this. Thanks.)
When I tell people I'm just letting things be, they're puzzled. What does that even mean? Most people have their own interpretation of what that means and in the most well-intended manner, respond back that they "totally get it" and then assign one for several phrases to try and define the love life that I do not wish to have defined.
"Oh, so you're, like, dating yourself. Cool. Cool."
I treat myself well. I buy myself flowers every week, take myself out for a nice meal often, and go solo to shows when I can get a last-minute, cheap solo seat. Would I ever say that I am dating myself? No. My brain works in way too logical of a manner to grasp this concept because it's just not logical to me.
What happens if I encounter someone I actually DO want to date? Am I cheating on myself? Do I break up with myself? I'm not sure what happens.
Also, dating myself makes it seems as though treating myself well is something that I do until I find someone else to do that heavy lifting. I subscribe to the school of thought that we need to treat ourselves well no matter what level of involvement someone else has in our lives. This is how we kick codependency out of the car we're driving.
"Oh, so you're taking a break from dating."
Listen, coffee is delicious. But, just because I don't generally have a cup in the afternoon or evening does not mean that from 10 am to 6 am I'm taking a break from coffee. Those 20 hours are not meaninglessly spent either staring longingly into a mug or totally pissed no one has brought me a cup of hot, fresh coffee.
We can have an absence of something in our lives and not be obsessed with its absence. This applies to dating.
The reality is that if I want to have a cup of coffee at 3 pm, I will. If someone asks me out on a date and I want to go, I will. I do not have to spend hours online Googling "best Dutch Bros. stand near me" because I don't have coffee in my hand just like I don't have to troll apps looking for dates because I don't currently have one. I may have overground this analogy. Pun 100% intended. I can't help myself.
"Oh, you're taking time to work on yourself. That's SO good."
I'm going to level with you. Being part of a couple is not a magic bandaid for your soul. It does not make you whole, fix years of trauma, or transform your self-worth on its own. That's not bitterness speaking or me throwing shade at happy, coupled people.
Being in a couple just gives us a really solid excuse to not work on ourselves. Clearly, if someone chose us and is willing to be with us and continue down that road, we must be okay. We're worthy. We're good enough.
The converse needs to become the actual reality.
Not being in a relationship does not mean that there is something inside us that needs to be worked on so that we can meet that all-important goal of getting back to the place where we don't have to work on ourselves anymore.
I do not believe that the reason I am single is that there isn't someone out there that is willing to sign up for this bag of delights. My singlehood is not a reflection of a level of brokenness that needs to be fixed. I am not broken. I am awesome. My singlehood is merely because I have not crossed paths with someone that knocks my socks off.
Of course, not dating gives me a solid amount of time to do really cool stuff like go to concerts and plant classes at brewpubs (it's a thing). I can spend Friday night reading and do yoga in the park on Sunday because I am beholden to no one but myself.
But, even if I were part of a couple, I'd do these things anyway. This is not working on myself. It's letting myself enjoy life in the present and has nothing to do with relationship status.
What makes dating unbearable is when we feel the requirement to do it. When there's no need, no want, just soul-crushing obligation. Just because we're single does mean we are or have to be obsessed with dating. There is more to life and there is nothing worth obsessing over.
The best way to combat that is to take up arms against the idea that we are "less than" as single people. Singlehood is not a disease for which we need to actively look for a cure. It's a phase of life. It can and should be enjoyed. We're not trapped by it. I'm not letting myself be held hostage by someone else's idea of what my life is like.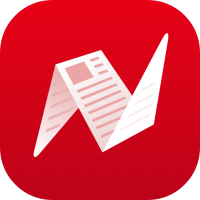 This is original content from NewsBreak's Creator Program. Join today to publish and share your own content.