There's a fine line between self-empowerment and self-sabotage.
Being a feminist ain't easy. It's also not unlike being a writer. I can tell ten different people I'm a writer and they have ten different ideas about what that looks like. I can also get ten different writers in a room and hear ten different perspectives about what they do and why.
For me, the hardest thing to navigate as a feminist is relationships. Over the last couple of decades, how women cultivate relationships, behave inside of them and find satisfaction in them has significantly changed.
After decades of climbing corporate ladders, smashing glass ceilings, and generally taking over the world, women have more autonomy and agency than ever before. It translates into more say and equal balance in relationships. This is amazing.
As women, we are continually met with the idea that we can and should have everything and so we seek it. We do our self-help, we heal, we become enlightened. We create images of what our ideal empowered life, which includes relationships, looks like and we stand our ground on it.
Recently, I drew some hard lines in my relationship. Why? Because I should have everything. Every last drop. Anything less is settling. Anything less than exactly what I want, when I want it is not good enough. Accepting anything else is weakness and not showing my strength as a woman.
The feminist in me cheered. What did my heart say? "What. Did. You. Just. Do?"
My hard line was looking at my relationship, checking off a list of every single imperfection in it and in my boyfriend, and making a bold statement that if it didn't change I was gone. Ooof.
I felt good and strong for about two weeks. I held my ground. I demanded that my needs be met. Went all Tom Petty and did not back down. I told myself that this was living life on my own accord.
As women, we're convinced that this is the empowering thing to do. I'm convinced it's steeped in toxic femininity. The kind of female empowerment that misdirects us. The kind that is supposed to feel good but tricks us into thinking we want what we don't have and don't want what we do have.
After I ran out of energy from congratulating myself and patting myself on the back, I felt awful. I missed my boyfriend like crazy. This is also something that we're not supposed to do as strong women. We do not miss our boyfriends. That's sad and pathetic and we are better than that.
Can I choose sad and pathetic for $400, Alex? Because that's where I landed.
I sat myself down and had a long conversation with myself. I needed out of the shame storm. This is where I end up playing a version of Am I the Jerk with myself. (Side note: also find yourself a therapist that will play the Am I the Jerk game with you, with unflinchingly honest results.)
I realized that forcing my boyfriend and our relationship into a perfect state way too early on was ridiculous and unnecessary. I made demands for the sake of doing it. Because I could so I should. I chased after something I didn't need.
It's like demanding the chef make you a chocolate souffle when you don't even feel like dessert and you know he doesn't have any of the ingredients to make it, and then getting pissed because you have no chocolate souffle.
Weirdest analogy ever. But it's true. I demanded my boyfriend give me more than he could on several different levels when I knew going in he had a lot of growing to do. He has been honest since day one with what he has in the tank.
Look, my boyfriend and I aren't spring chickens. I'm 47, he's 50. We've seen some things. We have scars and we have fears and all of this is messy. But, at the heart of who we are and at the core of us as a couple, we are two people who genuinely like and care for each other, who do ridiculous things to make each other laugh, enjoy each others company, and provide each other a never-ending flow of support we don't get from anyone else.
Being an empowered woman doesn't mean all lines have to be hard. We can be empowered and still hold space for people who deserve it. Because empowered women are still kind, loving, and patient. Being kind, loving, and patient does not equate to being a doormat.
So how do we balance this? How do we embrace the empathy we need to hold space for imperfection and still feel empowered? Boundaries.
Boundaries, however, are different than walls.
Boundaries contain space. The square footage inside them does not necessarily change but the shape may. Sometimes we have to expand them. Sometimes we need to rein them in. Sometimes we learn communication and coping skills that let us redefine what healthy is.
When we create walls we often create a moat around them as well and then expect people to swim across the moat in alligator infested water, scale a big huge wall without falling to their death, and then come find us. That sounds exhausting.
However, part of the fantasy and fairy tale we've told ourselves, the toxic femininity part, is that if this person REALLY thought we were worth it, they would do it. If they don't do it, they are not worth our time. My boyfriend took one look at this scenario and said, "Nope." I don't blame him.
This is where boundaries start to look a hell of a lot like manipulation. Our boundaries are set to keep us in a healthy place, not to be a source of manipulation of others.
Yet, I feel like there is an army of women behind me cheering on my behavior and calling it empowered. This message is everywhere. We get perfect or we walk. Use your power. Force the issue. Give ultimatums.
What we really need to understand is that everyone's idea of their feminine strength is different and what empowers us and makes us our own brilliant feminist is that we get to choose. Free of the encumbrance of what anyone else thinks that choice should be.
Let me tell you what I find empowering. Doing what my heart wants. Being soft. Creating a relationship with someone regardless of whether another woman would look at it and want the same thing. Not everyone's ideal revolves around a white picket fence.
I feel empowered sitting across from someone who clearly still has shit to work through and reminding them that they are good enough and worthy of love, even in their imperfect state. Giving is empowering.
I called my boyfriend and told him the results of my Am I the Jerk game. I told him I chose him for a reason and I like what I have. What I have is enough. He is enough. I have patience and time and he's such a huge source of joy when I'm not trying to suck the life out of that joy.
I'm no longer listening to the noise that tells me I should want a perfect, heteronormative ideal of what a happy relationship looks like. The voices that tell me soft is weak. The ones that trick me into taking for granted beauty in exchange for staring at a blemish. My relationship is no longer up for consensus deliberation.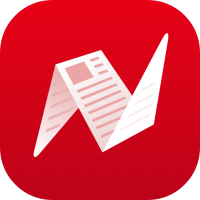 This is original content from NewsBreak's Creator Program. Join today to publish and share your own content.