It doesn't matter which side of this statement you're on. It's hard.
Technically speaking, it was our fifth date. Of course, there were three years between our first and second date so the timeline is a little weird, to begin with. So, maybe it was our fourth date. It really doesn't matter.
There was a crossroads I found myself at that night. I saw it coming.
I'm not sure what compelled me to connect with him a second time other than the last three years seemed to have done him well. I had grown as a person, too. I have more of an idea of what I want. He's independent. His solo holiday pictures in Cabo last year back that up.
As much as I enjoy this man's company and find him attractive (he's intriguingly handsome) there is something missing. I feel it. Horribly and deeply. Just. Missing. It is incredibly difficult for me to reconcile. He's just not my person and I knew it.
I don't date for sport as I find that disingenuous and a waste of other people's time. I don't date for entertainment as I have plenty of things to fill my days and nights with.
So, when I earnestly put effort toward something and it doesn't work out, I end up disappointed. With this rekindled connection, I knew I faced a decision and had two options:
On one hand, I could keep going and keep seeing him and hoping that eventually the spark hit and things took off. Maybe at some point, everything would click. He would grow on me.
On the other hand, I could have a much-needed and honest conversation with him about what I felt deep inside and cut both of us loose.
I chose the latter. I hated it. I felt horrible and I dreaded the conversation more than root canal work. As you can imagine, he was very kind about it.
His feelings for me were much stronger and waiting this out would have meant toying with his heart, leading him on, and eventually causing him pain. He does not deserve that and I am fine enough on my own to not have to drag him through that just to say I'm in a relationship. It reaffirmed what I knew was the right decision: choose the conversation.
As much as I hated having to sit someone down and tell him that, though I genuinely liked him, I was pretty sure he just wasn't my person, any other decision would have been the wrong one.
I know this because there have been plenty of times that I have been "just not someone's person." The difference is that I was never informed of this in a timely manner that could have spared me a lot of pain and confusion. I can tell you this with certainty: the longer the period of time you spend not being someone's person, the harder it is to reconcile it.
Last year, for four months during the pandemic, I had a sweet but slightly imperfect pandemic boyfriend. We hit it off and I felt happy that there seemed to be a connection I had been waiting to feel with someone. Things went great. I thought.
In the last month of our dating, he pulled away. There was some distance. So, I asked him if he wanted to get out of town and planned a wonderful romantic weekend getaway for us to connect.
Let's just say that weekend did not go as planned. We didn't connect. Something definitely felt off. I dismissed it that he had a lot on his plate and trusted him that he would tell me if something was wrong. That trust was displaced.
When we got back, we broke up, and though he assured me it was a "him" problem, when he started dating someone new two months later, I knew it was a "me" problem. I was not his person. Nothing more. Nothing less.
My issue is this: he should have told me. I had a hard time reconciling this, too. This was a huge part of my decision to sit down with the old friend and have a hard conversation.
I would much rather have been sat down and let down gently months before than to be dragged on and only to get emotionally attached to someone in a way that is going to make disconnecting from them difficult. And it was difficult.
It really isn't about us
Not being someone's person does not mean that we aren't anyone's person. It just means that we are now alleviated from being in the wrong relationship. The fact that someone does not see fireworks when we come into a room does not mean that we're undesirable.
Every person carries around a lifetime of experiences that all add up to what equals to their wants and needs. We have to understand that finding a person that matches those wants and needs is not easy. We can't take not matching someone's wants and needs personally. Consider the converse. Would you want to spend your life trying to unsuccessfully meet someone's needs? Your answer is no.
It really is an opportunity
When we're cut loose from the wrong relationship, whether we do the cutting or someone else does, we now have an amazing opportunity to find the right one. Of course, the huge difficulty of this is that we're frequently so out of steam that it feels like we're staring at the summit of yet another mountain and we have no energy to climb.
Being the one cutting someone loose has not invigorated me to find my actual person. I didn't have that conversation because I was eager to go date a bunch of people. That's a big fat no. I did it because I wanted to act like a whole-hearted person.
We might need to reevaluate the idea of "our person"
When I first because single four years ago, I had a list that was weird that outlined what I was looking for.
A friend made me make it, telling me that once she made her list, her fiance magically appeared days later. I was never a huge fan of the idea but she insisted it was necessary. This, my friends, is a total fluke. Sure, I put some stake in manifesting what you want but a restrictive list is exhausting and unrealistic.
At this point, I go solely on feelings and my wants and needs as an emotional human being. Obviously, there needs to be an attraction but, for me, it's not just physical, it's the whole person.
Beyond the idea we may have of our person, perhaps we need to understand that "our person" does not need to equate to one person encompassing every want and need. Our family, friends, and a myriad of other relationships fulfill us. We need to be careful how much we burden one person with having to carry the load of meeting those wants and needs.
Decreasing the burden of someone being "our person" does not mean settling
If we decrease the load "our person" has to carry that does not mean that we should settle. We need to do some deep diving to understand what can be held by some else and what can't. For me, I don't want to budge on the things that I dearly need that can't get, say from my best friend.
If I'm dating someone who does not share my love and taste in music, that's fine. I have plenty of friends that I can go to concerts with and I have no problem going by myself. That's how I meet new friends that share my love of music. This is not settling for less. This is level setting of expectations.
I am, however, a very physically needy person. I need all the affection. I need hand-holding, couch snuggling, and kisses while doing something as mundane as standing in a grocery line. Being with someone who is averse to physical touch would absolutely mean I was settling.
Know you're hard line. Know what you can live with and what you can live without. And know this: being with someone that is lukewarm about you and not fully present is never something you want. You don't have to settle for not being someone's person but being likable enough to hang out with.
Where do we go from here?
We do our best to be as honest of a person as we possibly can. We communicate our needs and wants. We know our limits. We reevaluate and adjust based on what we learn from each relationship we leave. We don't give ourselves an out that looks a lot like lying to ourselves or others just to prolong what will be eventually painful anyway.
The reconciliation comes from within. We can't depend on the person on the other side of the table from us, regardless of which position we hold at the table, to do that reconciliation for us. Acceptance is a gift that only we can give ourselves.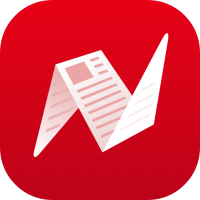 This is original content from NewsBreak's Creator Program. Join today to publish and share your own content.