Now may not be your time, and it certainly isn't mine.
Once again, I have found myself on the business end of a breakup. When this happens, there is always an internal struggle for me. Part of me feels like if I don't get back on the horse, I am intentionally hiding my heart away from people who may be worthy of it. Another part recognizes the great value of hitting the pause button.
What I have found true more times than not is that the break always spurs the greatest period of growth for me, and that excites me more than the idea of sitting across from a stranger for what feels like yet another job interview where I repeat the same facts about myself I have fifty other times in the last four years.
Yep. Got a kid. Yep. Got a job. Yep. Got a house. Yep. Got a dog. Yep. I am a middle-aged woman with her life together and a stacked 401k who knows how to make a mean Sazerac in the privacy of her own home and does so while blaring Edith Piaf on her record player. Whoa. That got away from me.
In 2019 and through much of 2020, I took a six-month intentional hiatus from dating to heal from the death of one of my best friends and a long string of small dating failures. After a brief four months in a new relationship that ended abruptly, followed by yet another friend's death, I took two months for myself before going back in.
I seem to have a pattern of needing a break that lasts about half the duration of the relationship I've left behind. If that pattern holds, I'm looking at a hiatus that will carry me to 2022. I'm cool with that.
There are plenty of other, more fulfilling things to do than date. I am in the middle of what I call an AFGO. Another freaking growth opportunity. You can't squander those.
I'm doubling down where I should be and not where I shouldn't
I have so many wonderful people in my life, and now is my greatest opportunity to invest in them and put my heart toward the people who have already demonstrated they care for it.
If I want to go to brunch, I don't need a date to do it. One of the best "dates" I had in the last two months was actually not with my boyfriend. I took my friend Katherine to a wine tasting. We talked deep and celebrated each other.
It's not hard to scan your contacts and reconnect. Ask people how they're doing and mean it. See who needs you right now and be there. Show up. Not for someone you just met but for those that have been there the whole time. I'll go all in there.
Working toward improving my satisfaction in other areas of my life
Dating pushes us into the space of improving our satisfaction with our love life. Let's be real. That takes a lot of work. While we do that work, we (read: me) tend to ignore other areas of our life where we're not necessarily satisfied.
I've signed up with a new friend to figure out how to meditate so I can hopefully get rid of the noise in my head. I am blessed. I forgot that.
I can grow my new business so that in a year my life looks completely different. That's the long term I want to focus on rather than the long term of having someone to watch movies on Netflix with while sitting on my couch.
Taking advantage of all my freedom
In April, I bought a pop-up camper I named Mini Pearl to have the freedom of the open road. If I date, I'll feel compelled to stay put on weekends because that's my free time and when people, you know, date.
Instead of searching apps for guys, I spent a good amount of time this morning searching campsites. Why would I not take this opportunity to explore? I could, feasibly, take Mini out twice a month and just be. I don't want to limit myself. I have happiness. I don't have to search and reach for what I don't have. It's sitting in my garage.
Putting procrastination behind me
I have a long list of things I want to learn. I own two violins, neither of which I can play. I also own a guitar and can't play that either, regardless of the fact that a significant number of my friends are skilled guitar players.
It begs the question: what am I waiting for? This. I've been waiting for this. The moment where noise leaves my head and the excitement of the newness of a relationship is replaced by the excitement of music coming out of an instrument that previously just took up space in my house.
Then there's this kid
In 172 days, my baby will be an adult. Of course, by governmental standards, not by mine. Last night we had a long heart-to-heart over pizza. It was beautiful.
A year from now, Pizza Friday won't be a thing. It's the most precious thing I have right now. I won't give that away. It'll be too soon before I no longer hear her shouting, "MA!" in some weird voice coming from the hallway.
Not everything is rosy. I understand that. I'm not looking to gloss over the immense pain and betrayal I feel. It's real and it's excruciating. My entire being aches. Seeking these things out is intentional and still a defense mechanism. These things won't hurt me. They won't turn on me. They don't have a mask that will slip. They're real and they're mine and I want to pull them in.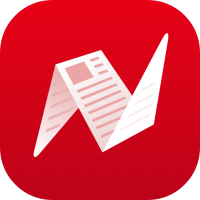 This is original content from NewsBreak's Creator Program. Join today to publish and share your own content.