Simply ignoring others' horrible actions or statements means agreement.
I understand this seems overly simple. The fact is, there's little complexity to this concept whatsoever. It holds true based on the general idea that we're made up of a moral and ethical fabric that should compel us to denounce wrongdoing.
Still, here we are. Not rocking the boat.
In the last week or so, I have seen some pretty egregious acts committed and statements made.
If a person, organization or company that you are associated with on any level does or says something you don't agree with, your lack of action tells everyone else you support them.
It is that simple. Action = disagreement. Lack of action = support.
It doesn't matter on which side of the political or spiritual spectrum we fall on. This same concept rings true whether you lean right or left. We have an obligation to understand our stance on matters, stand there and not have our integrity compromised for it.
I'm also not talking about boycotting a company. That has merit in aligning personal beliefs with consumerism. But, there isn't a direct connection between you and Chik-fil-a if you just eat there. You're merely a patron.
Now, your crispy chicken sandwich may taste delicious until you slather that side of homophobia all over it. If you can stomach that the sandwich you're eating is helping to support anti-LGBTQ organizations, eat away.
When we have a relationship where we work for or with an organization or are endorsed by or endorse an organization, we have a higher moral and ethical obligation and patronage.
The moral obligation to disassociate with people who do wrong becomes very different. It goes back to the old statement our parents and grandparents would tell us about our friends: If you lay down with dogs, you wake up with fleas.
At one point in my life, I worked for a company whose ethics I couldn't stand by. There were serious issues of sexism and gender discrimination. Once I realized this was happening, I started the job hunt to leave.
Given that a close co-worker had been a victim of sexual harassment there, my continued presence at that company would have meant I condoned the behavior I was aware of. That's not part of my makeup.
Disassociation does not have to be dramatic. When I left the company, I didn't make a big production out of it. I just left. I moved on and sought greener pastures where I could inhabit a space that felt true to me.
I understand there is a lot of white girl privilege in saying people should disassociate with organizations based on a belief system. Some people do not have that luxury.
I get it. It may take far more time and resources to find a better-fitting place. I just hope people get there.
I'm speaking to those who obviously have the means to do something and choose not to.
If an organization's thoughts, beliefs, or actions are not aligned with yours, you have two options: 1) Do nothing and, by virtue of this, co-sign what they do or 2) Disassociate yourself and move on.
Deciding which option to take requires determining how strong you are in your beliefs, what statement you actually want to make, and how much internal moral strife you can stomach. All I know is that I like to sleep well at night and I like to believe most other people do, too.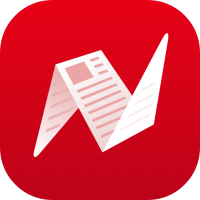 This is original content from NewsBreak's Creator Program. Join today to publish and share your own content.