Let my response to hard times be my own
It's been a hard few days. Twice this week, I have had arms circled around me and been brought into prayer. I have had someone take my hands in theirs and ask to pray with me. It seems like an act of kindness and connection. I still struggle with it.
I appreciate the intent and the need to gather in prayer in times of despair, pain, or loss. Everyone wants to help each other. Everyone searches for peace.
The problem is that I don't know what to do when this happens and I don't like having to figure that out on the spot. It's horribly awkward for me and makes me uncomfortable.
I'm agnostic. I believe there is some kind of higher power. I just haven't reconciled exactly what that is, where it comes from or how it works. Organized religion confuses me. Megachurches offend me.
I've had a lot of friends ask if they can pray with me. It's sweet. It's kind. It's caring. But my answer is no. It's incredibly hard to let that come out of my mouth. It's risky. The last thing I want to do is offend someone who is trying to care about me. Still…
I would never begrudge people how they need to move through any struggle they may be having. Everyone has the right to do what works for them. I just want to be able not to do what doesn't work for me. It's not always that easy.
I have a few spur-of-the-moment choices to make when invited to prayer. When I'm trying to process my own pain and sadness, I don't need anything else to make me feel any further confusion. I'm left with two choices:
Pray with whoever is asking to pray with me
If I stay in group prayer, I don't know what to do. I feel disingenuous. I am absolutely going through the motions. I'm not focusing on what anyone is saying. I'm laser-focused on feeling like a sham and fraud at that moment. I'm not keen on asking a higher power to do some act on behalf of us or others.
I don't believe in the power of prayer, especially if you are asking someone who has not pledged faith to join you in it. Recently, I heard of a study where seriously ill people who were not of faith, who suddenly turned to prayer, were more likely to succumb to their disease or ailment than those who were of faith and prayed regularly.
It has nothing to do with divine intervention or the grace of God saving those who had been faithful their whole life. It had everything to do with the sick non-believers suddenly changing their belief system as an act of desperation.
For a non-believer to suddenly start praying signifies a loss of hope for life. Abandoning your belief system or adopting a new one is a last ditch effort when all else feels lost. The body senses this.
Bow out of the group prayer
If I want to bow out of group prayer, it puts me in an uncomfortable position. If there is a way to do this and not come across as a complete asshole, I haven't discovered it yet.
The hard part is that bowing out takes people aback. I don't want to have to explain my stance on prayer in a capacity in which I'm not ready to address it.
I think it's difficult for exceptionally devout folks to understand how someone could not believe in the power of prayer. I can imagine this is why most folks don't consider that the people they're inviting to join them in prayer may not be interested. We see our worlds through our own lenses.
I don't want to put anyone in a position to have to feel like they have to defend their stance on prayer either. I don't want to make anyone else feel uncomfortable.
Many times, I've heard the old adage that two things you should never talk about with friends are politics and religion. First, I think that's a bad idea. I think what's wrong with the world stems from us talking too little about politics and religion. We should practice doing that as often as we can because, as a culture, we really suck at it.
Until we do get better at it, I will work to find ways to quietly slink off to the side and out of a prayer circle. I will practice kind ways to tell people that I appreciate that they love me enough to want to pray with me, but that some things are done best in solitude.
I'm sure I will offend, confuse and hurt people in doing this. I believe most people will understand. Most people are good and giving. That's something in which I can put a little faith.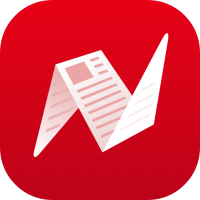 This is original content from NewsBreak's Creator Program. Join today to publish and share your own content.