That requires a hell of a lot more than fifteen bucks.
There are two days I love: the day after Valentine's Day and the day after Mother's Day. These days, I head to the grocery store and the bin where they move all the flowers that didn't sell the day before.
I can spend $15 and walk out with my arms full. But, I don't think my arms were what I was trying to fill.
There are few things I love more than fresh-cut flowers. They exist for no other reason than to elicit joy. They are past their prime and have done their functional and scientific duty to the world. They spend their days in grocery stores, flower shops, and farmer's markets. Their duty now is to make everyday places just a bit more beautiful.
I buy them regularly as an act of self love. At least, that's what I tell myself.
I took the armload home and instead of throwing the whole mess into one huge Waterford vase, I took them all apart and organized them. Trimmed them as perfectly as I could. Bunched them together. Arranged them by height. It took me an hour to make them into four beautiful arrangements. One is sitting on my bedside table as I write this.
I'd like to say I did this with great joy and mindfulness, but I'd be lying if I did. I didn't even stop halfway through to flip over the Amanda Shires record I was playing. I hadn't even noticed it stopped. I don't pay much attention to anything these days. It's a problem.
I feel like I've become an inherently lazy person. I don't mean to be, but somewhere I think I gave up. Something inside me just stopped feeling like it was worth it. Whatever "it" is.
I wasn't always like this. I don't know what happened but I suspect it was a culmination of a lot of things. Things that can't be undone or relived.
I remember, years ago, driving somewhere on a Sunday afternoon with the windows down and Pat Green on the radio and feeling happy. It was everywhere. The wind felt so good and the sun was bright. I was incredibly aware of the feeling and the moment. I told myself, "This is happy. This feels good." I've been chasing that feeling for years.
Self love and self-care are noble pursuits. Turns out I can fake that pretty well, too. I do small acts for myself but it's a weird going through of the motions. I draw baths. I cook good meals. I listen to music. All absentmindedly. Then, I call it day and feel no better in the morning.
If there's one intention you shouldn't give half effort, it's self-love. To put a fine point on it, I can do better.
I've tried to feel good about the world but it's not happening. The only thing I'm feeling is a whole lot of nothing.
That nothing can't be filled with an armload of flowers. It needs more. It needs me to give it actual attention. It's tugging on my skirt.
You know when you watch kids color? When they sit down with a blank page and fresh box of crayons and they tune into it completely? They hum. They focus. My favorite is when they concentrate so hard that they stick their tongue out of the side of their mouth and they don't even realize they're doing it. That is perfection.
I want to be that kid. I want to treat my life like that page. I need to bring feeling back into my life. It's where the color comes from.
I'm not much different than cut flowers. I've done my duty in a lot of ways. I've brought an extraordinary human into this world. I've made and spent enough money in vain to help boost the economy. I've kept a house from burning down for 12 years. Accomplishments in their own right.
What I need to do now is turn my purpose in this world into something different. Bigger. Making everyday places just a bit more beautiful. If I don't do this, I'll end up past my prime.
This is going to require effort because I have no idea what I'm doing. Maybe letting go of expectations that I would is the first thing to do. Who knows. It's mine to figure out.
This time of year, I take to watering my lawn. My sprinkler system broke years ago and I never fixed it. I kind of like sitting on my porch in the morning with a cup of coffee, like a 70-year-old man, and watering the heck out of the lawn with a hose. I have a golden opportunity here. There's beauty in literally watching grass grow.
You see it change. It's evolves from dust and weeds to something soft and comfortable. I can't think of a better place to start.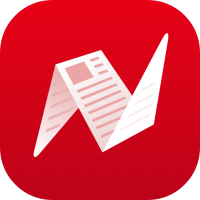 This is original content from NewsBreak's Creator Program. Join today to publish and share your own content.