Oddly, a few of them involve knives. Interesting.
For the most part, being single can be pretty awesome. We often live solid lives because many of us have lost the ability to care about what most people think. We're a liberated group.
As a matter of point illustration, I feel no shame in sharing that over the course of the last week, I have slowly eaten an entire chocolate cake by myself.
Calm down. It was small. Ish. And delicious.
Still, single people hit little speed bumps. They're not huge issues. They're mild annoyances. The things that make us turn to absolutely no one (because we're single) and ask, "Are you kidding me with this?"
If you're single, these are very familiar to you. If you're not, it may explain why some people are so angry while grocery shopping.
Prepackaged meat at the grocery store
You know what you can rarely ever find in a grocery store? A package with a single filet mignon. It should not be that hard to treat ourselves to a nice steak. If I want one T-bone steak the size of my head, I can find that for sure. A nice petite filet? Hell no.
I know. I know. I can easily get one from the butcher's case. But, sometimes, I just don't feel like going and having a conversation with the butcher. I mean, Vic is a nice guy and everything but telling him how my day was is sometimes too much. Too. Much. Yes, Vic and I are on a first-name basis. He's a chatty fellow.
The less time anyone can spend in the grocery store the happier they are. I just want to get my tasty dead cow and to get the hell out of there.
Being told to take this time to "figure out how to be okay with you."
Newsflash. A hell of a lot of us are single because we like us. We dig us so much that we divorced other people because we would rather hang out with ourselves for the rest of our lives. We sat someone down and said, "It's not me, it's you."
Not everyone that's single has to Eat Pray Love their life for a few years. We're just really excited about being left the hell alone.
So just stop. Don't tell me to take time to be cool with me. I'm cool. Trust me. I got this for days.
When waiters take away the other place setting
Usually, I eat at the bar when I dine alone. I think it's a courteous thing to do as a single person. Sometimes a find myself at a two-top. The host seats me and then some hipster in a skinny tie comes along. "Just one today?" And then that asshole takes the other place setting. Whisks it away. Thanks for nothing, Steven.
Is this really necessary? I am god damn certain there is no man in the back of the kitchen in a complete panic because they're on the verge of running out of plates.
"Steven! Steven. Ya' gotta go grab all the extra settings from the single people! We're short! Go! Go! Go!" Nah. Not happening.
Can't I just have the other place setting and spend the next hour acting like I have a date that's just in the bathroom?
Being put at the kids' table
It does not matter how old the single person is or what the holiday is. Some poor slob is doing the math and trying to figure out where to put everyone.
Let me warn you about this, coupled-up people. If you put 19-year-old Kimmy and her flavor of the month boyfriend, that she brought home from college, that no one is ever going to see again, at the big table and a 40-year-old single person at the table with the kids, keep the carving knife hidden. There will be bloodshed.
Yeah, I understand that odd numbers at a big table are difficult to manage. But seriously, the only kid I like is MY kid.
Stick me at a table with children that have never lived in my uterus and someone will end up with a fork in the top of their hand.
I can't be responsible for that. Like talking to Vic the Butcher, it's too much.
Single people realize we have it pretty damn good most of the time. We're human, though. Weird things set us off. Our lives don't necessarily fit in a box. We like that. Unless the box has a chocolate cake in it. Then, we'll claw our way into that damn box.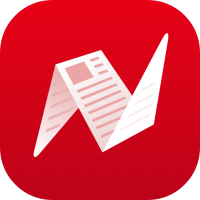 This is original content from NewsBreak's Creator Program. Join today to publish and share your own content.