One friend's near death experience was a clear dose of reality.
A week ago, I was sitting on a sunny patio enjoying a margarita with my friend Rhonda. She is one of the truest friends I have ever known. Today, I brought a week's worth of meals to her house for her family to tide them over while she recovers in the ICU after suffering from a brain aneurysm.
Saturday morning, her fiance found her balled up in the corner of the bedroom, holding the back of her head, rocking herself, and crying. Shortly before the paramedics arrived, she lost consciousness.
I was devastated and anxiety-struck for two days as we awaited updates on her condition and the six-hour-long surgery she underwent. Relief came with every amazing and hope-soaked update. Then, somewhere in the middle of making a huge batch of Italian Wedding Soup on Sunday, a horrible thought crossed my mind.
I live alone without a partner. My daughter is only here half the time. Of the time she's with me she has sports, friends, and an active social life. In a few years, she'll head to college.
If this happened to me, there are high odds no one would know. I would be gone. I'm not ready for that.
I don't say this for sympathy or pity. My life situation is my choice. The reality check was beyond fear of dying alone. The reality check was how horribly ill-prepared I am in case of something horrible.
To put a fine point on it, my stuff is not even remotely together. If something happened to me, the mess I would leave behind for my loved ones would be a total disaster.
I'm in my forties. I'm no longer 10 feet tall and bullet proof.
I have hit a point in my life where when I am told during my well-woman exam that there's nothing concerning about my breast tissue, I want to run down the hall after the appointment high-fiving people like an NBA player running onto the court.
My friend's near-death experience made me take a look at all the things I've never done on behalf of myself and everyone I love. Things need to be taken care of. People need to know I loved them and cared enough to make their lives easier.
And someone needs to know that the copy of Hemingway's For Whom the Bell Tolls in my office is 1st edition and if they want to sell it, that's fine but they better use the money to buy me a fantastic burial dress. An inappropriate one with a plunging neckline.
Everyone needs to have an envelope in a proverbial desk drawer.
My affairs are not in order but strewn about in random bins and files and on hard drives. The last thing I want, in the event of my untimely demise, is my family trying to do something as simple as finding a life insurance policy, which I think may actually be in the garage somewhere near the camping equipment.
In the next few weeks, I'm making that envelope. All my accounts, account numbers, logins, passwords, contacts, etc. Someone will be the keeper of that. It's the kind thing to do. I'm an adult. I also have to admit that it would be incredibly embarrassing to not have this stuff organized. Not that I would feel embarrassed. I'd be dead.
Side note to self: Clean out the fridge. It would also be embarrassing for everyone to know how old that jar of maraschino cherries is.
There will also be instructions. Detailed ones.
I am certain that I would still be a control freak and planner from the grave. Nothing would piss me off more in the afterlife than if a really crappy obituary ran about me. You know the kind that mentions the departed's pets and where they were born. Anyone reading my obituary would most likely know I loved my dog. We don't need to print that.
In my envelope, someone is going to be assigned obituary writing detail. It's horribly morbid but this is my damn legacy, I get what I want. I have already chosen this person. I get to review a draft every few years. Editorial rights exercised.
I also get to decide who delivers my eulogy and what songs are played at my funeral because if someone plays a lame hymn at my service, I am going to be haunting the hell out of a good number of people and that seems like a lot of work for someone who's laid to rest. Spoiler alert — Four words: Spirit. In. The. Sky.
My best friend will be the only person with my phone and computer passwords and her sole job is to get her ass to my house and clean that crap up before handing it over to anyone else. My Amazon shopping habits and history are no one's business. You don't know my life.
I'm partly serious and partly kidding. How much in either direction? I don't know. I do know that I don't want to leave this Earth before I'm ready. I also, know that I don't necessarily get a say in that matter.
I need peace of mind. I want my family to have peace of mind. I don't want my friends burdened. I don't want my records given to Goodwill and I sure as heck do not want to be buried in an ugly dress.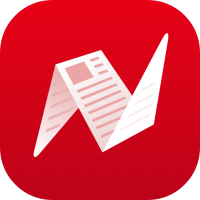 This is original content from NewsBreak's Creator Program. Join today to publish and share your own content.