He said I held a key to his past.
Two summers, I got a Facebook message that I fully expected to be some kind of scam. It was from a man who claimed to be an attorney.
I am a skeptic when it comes to any communication that comes from a man I don't know, especially when it comes through social media. This is particularly amplified when it's vague and asks for personal information like an email address.
This attorney wanted me to call him about a former classmate of mine and asked if I could help out by answering a few questions. As weird as it was, curiosity got the best of me. I called.
I was incredibly nervous in a way you would be if you were about to find out someone you cared about did something awful.
He answered quickly and thanked me for calling. He explained that he was defending someone I went to school with but that his client was having a hard time being able to piece together some parts of his childhood.
He said that his client gave my name as someone who might be able to help complete a puzzle picture. Then he told me the name.
Oddly, I went to school in North Phoenix with two guys with that name though one was killed our senior year in our suburban neighborhood as part of a gang initiation. It rocked our community. The other lived two doors down. He was a good looking, popular wrestler a year old than me.
But my neighbor was not this man's client. I told him I couldn't remember if I knew anyone else with that name but it had been almost 30 years. The attorney asked for my email address so he could send me a picture of his client from back when I knew him. I agreed.
While I waited for the attorney to send the email, I did what anyone would have done. I googled the name.
When the results came up, my heart started pounding and I actually thought I might be sick. I found article after article. My former classmate had been arrested a few years ago for a string of murders of women that took place along the CAP canal that runs through Phoenix before and shortly after we graduated from high school. He even had a typical nickname given to him by the media.
The cases had gone cold until new DNA science and genealogy services enabled police to make an arrest.
It was absolutely surreal to think that I could be connected to a man going on trial for these crimes, for which the state was seeking the death penalty.
When the email finally came with the photo, it was even more surreal. I had no idea who this man was. It was like I had never before seen the kid in the picture.
I didn't know how to feel.
Growing up, I didn't have a wide circle of friends. In fact, I had few. Those that I had were very close and still remain close. I wasn't popular and well known in school. I was shy and awkward and pretty much kept to myself. For this man to even remember who I was, let alone say that I could help piece together his childhood, absolutely confounded me.
It was followed by a weird sense of guilt. After 30 years, this man remembered me. Should I have remembered him? I don't have a common name. It's impossible he had me confused with someone else.
I felt like I should know who he was. I had nothing. This attorney had to go back to his client and tell him I was of no help.
This also scared me. It made me wonder why I stuck out after all of these years when I had no recollection of him.
I didn't sleep much that night. I just couldn't. My mind would not shut off. I pictured every scene in every true crime drama I had ever seen. The articles gave me a picture of what he looked like now and I imagined him sitting down with an attorney going over names from his past. How I got on that list is still a complete mystery to me.
As the trial was still imminent, I had little opportunity to ask questions. So it was left where it was.
I'll never know what connection there was that this man had to me or why he remembered me. Why he felt that I could help. What he thought I knew. It still chills me to think there's a serial killer whose brain has even the smallest space that I occupy.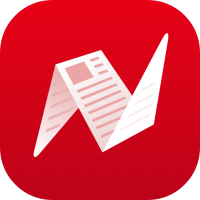 This is original content from NewsBreak's Creator Program. Join today to publish and share your own content.