How I found camaraderie with a bunch of old guys at a bar.
They're loud. With every drink they get louder. There's F-bombs. They are not the expected clientele.
Every other Friday, I go to a bar not too far from my house for a glass or two of wine. It's gone through three owners in the last ten years. This owner has stuck. Its part of a very successful group of local Phoenix bars.
At the end of the bar sits a group of old guys. Late 60's. The rest of the bar is filled with young hipsters and working professionals just off work to start their weekend.
Maybe, from time to time, you find a new couple with a few years on them on a date early on in their relationship where they still feel the need to go out and do cool things.
Billy Joel couldn't create a better scene.
I don't know how I started talking to the guys at the end of the bar. It just happened. When I'm feeling extroverted, I'm all in. I roll the dice big.
I like people who are consistent. I like regulars and I like being one of them. Every single time I have stopped by the Linger Longer Lounge, there they are. A bunch of ornery old guys who like to run their mouths.
They are my people. I knew in a minute.
Steve is from Staten Island and treats me like his own daughter. He gives me advice and likes to hear what's going well. He's my favorite because he asks questions. He always tells me I can tell him it's none of his damn business. I never do.
Tom, on the other hand, has no idea why I'm there. He can't figure out who ever invited the broad to sit down and he's having none of my nonsense. Steve tells me not to worry about Tom. "He's Irish. He doesn't matter anyway."
Rudy is just there to coerce everyone to go get a burger. Rudy's gained about 80 pounds since he quit smoking. Eight years ago. No one is buying that. It's not the smoking. It's the burgers.
They're all single. Wives have died. Wives have divorced them. What they have now is each other.
They've been coming to this bar through all three owners. It's not about the place. It's about two beers, then a scotch and water and calling it a night.
It's an unlikely group of friends I've made. We watch Yankee games when they're on. Today we only had the Mets but we were okay with that. As long as the Red Sox aren't playing.
I fit in with them. They don't care and they've earned that right. They are welcoming and lack pretension. They're just good people with even better stories. I love hearing all of them.
Our people may not always be who we think they're going to be.
These guys are my people. They have life about them. Well earned, lessons learned, be kind to you kind of life.
I left for home tonight feeling better than I had all week. It's not because it's Friday or because of the glass of wine. It's because of the company.
There's great joy in finding a place where you belong. Sometimes, you have to look in strange places to find it. Sometimes, you need to edge your way into a conversation you hear three seats over. Sometimes, you find commonality in yelling at a bad call.
Find your people. Look hard. Look further. Be open. They're right there.
Follow me to see more articles like this.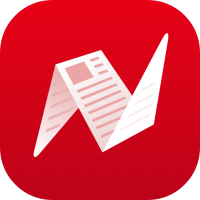 ...
This is original content from NewsBreak's Creator Program. Join today to publish and share your own content.