I sucked the joy out of life trying to win. So I stopped.
Growing up, I was the most non-competitive kid you would have ever met. Race me to the mailbox? Sure. You have fun with that. I'll see you when I get there.
I was a competitive swimmer most of my childhood but only competed in the summer. Now, mind you, I still went to early morning and late evening practices in the winter. Never went to the meets. My coach was totally cool with that. I didn't want to compete. I just liked to swim. A lot. Competing took the joy out of swimming.
I spent a good amount of time choosing to sit on the bench with no interest in being in the game.
This didn't last long in life for me. When we're kids, we slowly learn that there are expectations. There's a pecking order. We're part of it and we need to be at the top of that order.
When the competitive bug bit me, it was in an unusual way. Competing took the form of anxiety inducing perfectionism. My competition was never anyone else. My competition was always me.
Essentially, what it created was an overwhelming fear of losing. Fear of failing at some standard I had set for myself that was, most times, not realistic. I could make unbelievably fancy dinners but if one thing was off the whole night would be ruined and there was no pulling me out of that. It didn't matter if no one else saw the failure. I did. Looking back, fear of losing probably factored largely into why I chose not to compete as a child.
As I grew older, accepting defeat stopped becoming an option for me. I was going to fight until the end. I was going to win. This crept into my relationships. I stayed much longer than I should have because admitting I failed was too hard.
It's okay to fail. It's okay to give it what you have and still come up empty. The effort is noble.
This was the case with both of my marriages. I wanted that perfect life. Lovely house, doting husband, solid career, 2.5 kids, picket fence. All of the stuff that we're programmed in our younger days to mean that you have a good life.
The reality was that neither of my husbands were doters. My 2.5 kids turned into a devastating miscarriage and one beautiful kid that was hard to come by. The lovely house was a horrible real estate investment. I lost. Coming to terms with this, and walking away, was felt like an overwhelming defeat but one I had to accept.
What has made my life better is getting back up over and over again no matter how bruised I was.
I feel the same way about my life as I did with swimming. Competing, even against myself, sucks the joy out of life. I don't want to impose undue expectations on my life. I just want to live it. I will keep losing but that's just what happens and many times it's beyond my control. It's not me. I'm still going to play for love of the game.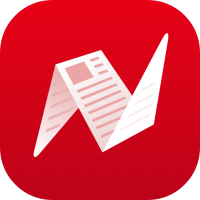 This is original content from NewsBreak's Creator Program. Join today to publish and share your own content.