When the intangible meets the tangible.
I am horrible at meditating. I want to be good at it. I really want to be the type of person that meditates. I even completely redecorated my spare room to have an area dedicated to meditation.
I have not used it once.
Today, I'm going in there and meditating for a long time. For hours. Not in the way you would think. I'm not lighting candles. I'm not turning on calming music. I'm not burning incense. I'm not focusing on the same spot on the wall while sitting on a comfortable cushion.
I'm building shelves.
There is something incredibly therapeutic about building something with your own two hands. Last year was a difficult one for me and I needed something to do with my time, my energy, and my hands.
The first thing I built was a set of industrial shelves. It was unbelievably easy.
The hardest part of it was that I had lost all the power tools that once took up space in my garage in my divorce.
It felt so good to go out and buy my own tools. Ones that I will have forever. Ones that would be mine.
It took me a short afternoon and when I was done I had something to show for my effort. They were tangible. I could touch them and feel them and stare at them. When people come to my house I show them off.
Later in the summer things got a little crazy. I went a little overboard. I built an entire table with benches for my patio.
I had never done anything like that before. It involved countless trips to Home Depot where Marty in the lumber department became a good friend.
I had to buy even more tools and watch YouTube videos to figure out how to use them correctly.
It was an immense labor of love. I made a lot of mistakes. I learned the hard way to measure twice and cut once. I bleed. I cursed. I kicked things.
Adding to the challenge was that building a really heavy patio set outside in Phoenix in July is a little masochistic.
But yesterday, I sat at the table that I had sanded and stained myself with my laptop and a glass of wine to do my writing. It felt comforting.
The table is far from perfect. A couple of the boards got a little warped in the sun. I missed a spot with the second coat of stain. I like that it's not perfect. It makes it feel real.
In the consumer-based world that we live then it's easy to forget about the lost art of building something with your own two hands.
Honestly, my daughter couldn't understand exactly why I felt compelled to do it. While I was working, she came outside. OK, to be honest, I texted her from outside to bring me a beer…
"You couldn't just buy a table, Mom? You have to be just a little extra, don't you?"
Yes, kid, I do.
Today, I need a little meditation. So, instead of using my meditation room for its intended purposes, I'm going into the closet to turn it into a beautiful shelving space.
I'll paint and stain and measure and saw. I'll work with my two hands until I have nothing but imperfect beauty to show for it.
Eventually, I'm going to sell this house and someone's going to want to have closet space and is going to rip everything out.
It's okay. I'm not building the shelves to increase my property value. I'm building them to increase my mental value. It's a far better return on the investment.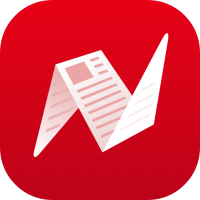 This is original content from NewsBreak's Creator Program. Join today to publish and share your own content.