Having them and holding onto them are very different things.
A significant amount of people have regular issues with anxiety and panic attacks. They're quite common and often concerning. I had a panic attack yesterday. It was one of the worst I've ever had. They are few and far between but they hit like a ton of bricks. There is nothing I hate more.
There was no one specific reason for my panic attack. It was everything and nothing. There was too much and not enough. I was overwhelmed. My plate is full, but my cup is empty.
I was at work. My hands started shaking. My chest felt tight. I could feel my body running hot. I couldn't focus. My appetite was gone. I felt like crying. When I got to my car at the end of the day, I did.
When I got home, I took a few hours to finish the work I had that was causing stress. After that, I did everything I could to get rid of the panic. I took a long hot bath. I listened to Chopin. I read. I diffused some of my hippie essential oil crap.
Around 11 pm, my brain finally started shutting off. The panic started to pass. It took 12 hours to get there. I had exhausted myself.
There was only one thing that actually helped. I had too much in my head and it needed to go. I am an incredibly sensitive person. I feel a lot. I feel things on other people's behalf, too. You have a feeling? Great. I'll have it, too. We can share. It's overwhelming.
Most days, my brain is like glass in a garbage disposal. Broken pieces just rattle in there until you either reach in and grab them out or pulverize them into nothing and wash them away.
I was holding on to too much. I get to have my feelings. All of them. I just don't get to keep them. Once I have them, they've done their job. I need to let them go. This is so much easier said than done.
I carry my feelings with me in a bag. We all have this bag. For some, it's a small change purse. Just a little fits in there. For others, it's a sack large enough to distribute Christmas gifts to the children of the world. The destruction happens when the bag gets too heavy to carry. Yesterday, I dropped my bag and the contents rolled in every direction.
What I really want is to get rid of the bag and only have room for something to fit in my pocket. Anything more than that serves me no good.
This allows me to feel something, acknowledge it, take from it what I need, and release it. It leaves room for the next thing. It forces me to deal with something and move on. It's detachment. I can sit with it, stare it down, force it into a corner and shrink it to nothing.
There's a right way and a wrong way to go about letting go of your feelings. Trust me, I have failed miserably in this area and done more bad than good.
Letting them go doesn't mean giving them to other people. They don't belong to someone else. I've been guilty of this. I'm angry so I lash out at other people. I project it. That is a horrible and selfish way to live.
I had to sit in bed last night and think through every damn feeling. Search in the bag for it, bring it out, understand where it came from. Then I had to tell myself one thing: This is not mine. Over and over until it wasn't mine.
I'm still cataloging. I'm still working through it. There's a lot in that damn bag. I fell asleep last night before I could get through everything. This is going to take days. It may take weeks. I'm not kidding myself.
Do yourself a favor. Let your feelings be arrows. Let them pierce you but pass right through you. They'll make you bleed. They'll leave a scar but you'll heal. The arrow won't remain. It isn't meant to remain.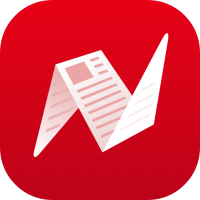 This is original content from NewsBreak's Creator Program. Join today to publish and share your own content.