Because this is how we live now.
He was walking a little slow. A sign of his age. His daughter was a bit ahead of him, trying to set a faster pace. The game started at 6pm. He was there to see his granddaughter play in the varsity volleyball game. I was in the same place for the same game.
My daughter's school is beautiful. Gorgeous desert colors, browns, and purples, designed to blend in with the small surrounding mountains. One thing stands out, though. The beige-colored wrought iron fence surrounds the whole school.
As he walked up to the gate to the gymnasium, he noticed.
"Well, looks like there's a cage around the entire school! They must really want to keep the kids in," he told his daughter.
I held inside what I wanted to tell him.
No, sir. It's not to keep the kids in. There's more that the school has to worry about these days than kids skipping class. See how the top of the fence bends to the outside, not the inside? It's to keep other people out.
The fence is there to make sure no one comes in with an assault rifle and guns down our children. This is how we live now.
Our kids live in fear. There have been 297 mass shootings in the United States in 2019. Seven mass school shootings in 2019 so far. So far. There will be more. Our kids know this.
When our kids have their orientation for school, it's more than meeting the teacher, seeing the cafeteria, touring the library and finding their lockers. It's a run down of what to do and where to hide in the event of an active shooter.
As parents, we share the fears of our kids. The difference is that we can't show it. The signs of our own fear makes their fear more real. They can sense it. Still, we can't hide from it. Sweeping it under the carpet won't make it go away.
When my daughter was little, we taught her all about Stranger Danger. We had a code word that anyone picking her up from school would have to tell her so she knew we sent them. She knew lost puppies were no reason to follow a stranger anywhere. Candy is not an invitation to be accepted. We trained our kids but they still got to keep their innocence.
Now, we train our kids for a different kind of force. We have to have real conversations about what happens during a lock down or worse. Who does she contact first? How do we know she's okay? How do we know where to get her? What does she do to protect herself? How does she go from trying to learn Pre-Calc to trying to stay alive?
When they were younger, our kids knew that Stranger Danger was real and it was bad. What they didn't know was what could happen if our greatest fears were realized and someone took our child. We didn't tell them about rape, murder or sex trafficking. They were spared that.
What happens during a school shooting, or any mass shooting, is splashed all over the news. In great, morbid detail. They read the stories. They hear the names. They see the faces. It's tangible to our kids.
There is nothing we can to to shield our kids from the reality of the world in which they now live. Their innocence is long gone.
My teenage daughter is angry. She wants something done. She wants to play an active part in some kind of solution. She's willing to fight. Anything to spare others having to fight for their lives.
My daughter is frustrated as hell that she and her peers can't seem to get the attention of lawmakers three or four times her age that can't possibly understand what it feels like to walk to an art class by passing through the door of a cage. They've never had to do it.
I'm not being overly dramatic. I'm sure if you asked the mothers and fathers of every single kid killed in a school shooting, I would be willing to bet there has been at least one moment since the loss of their child that they wish they were had been more dramatic. That someone, anyone, had been a little more dramatic.
We hold all of this close to us but it doesn't seem to get better. With every alert on our phones that carries the words "mass shooting" we become numb. We feel we're shouting into an echo chamber.
We lose hope. We don't want to, but we do. Instead, we brace ourselves. We hold our breath. We watch our beautiful kids, filled with the hope we wish we had, walk into their schools. We wait for them to turn back to acknowledge us waving at them. Then we drive off to work desperate for reassurance that our kids will be sitting at the table for dinner.
This is how we live now.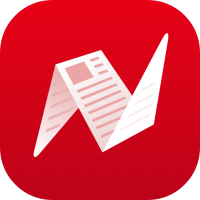 This is original content from NewsBreak's Creator Program. Join today to publish and share your own content.