Replaying it only burns you out.
If there is one thing I have been exceptionally good at in my life, it's overthinking. There's even been overthinking of my overthinking. It's the least productive expense of my time.
It's not a sign of weakness. It has nothing to do with self-esteem issues. Still, it's not healthy. It's steeped in anxiety and the setting of unrealistic expectations for ourselves.
It's like a tape of the conversation is handed to me when it's over. This tape is not a consolation prize. It's a one way pass down a rabbit hole. Rewind, play, stop, rewind, play.
Recently, I found myself in a conversation that was particularly disastrous. I've replayed the tape in my head dozens and dozens of times. I can see it starting. I see it escalating and then I see it ending horribly.
I lost sleep over it. I struggled to figure out what went wrong. What could I have done differently? Did I say something that spun it in the wrong direction? At the end of the day, it didn't matter.
Good relationships, whatever the level, are not ruined with one conversation. The conversation is not the problem. It's the relationship.
Learning to let go, of anything that doesn't suit my desired level of mental and emotional well-being, is one hard road to learn to walk. Like so many other roads, it's worth it. It just requires moving from the path of overthinking to the path of self-reflection. These are two vastly different things.
I don't want this kind of anxiety in my life. I don't like beating myself up. I like sleeping soundly. So, I set to create myself a road map. You can't prepare yourself for every conversation that catches you off guard. But, you can temper your reaction.
I realized I did the best I could in the moment
I'm a highly emotional person. It means that, in the moment, I have a hard enough time trying to deal with what I'm feeling, let alone try and figure out how to verbalize that. I can have about six different emotions in the span of six minutes.
Every time I would play that tape over in my head, I created an entire list of everything I could have said. I think everyone has done this at some point in their life, overthinker or not.
You can't go back to the conversation. When it's over, it's over. I tried to keep it from ending in a Chernobyl meltdown. That didn't happen.
Again, let me reiterate something. This conversation marked the end of the relationship with this person. The conversation wasn't the reason for the end. The relationship had run its course. Nothing I could have said or did, in that moment, could have stopped what needed to end from ending.
It takes two to tango and I wasn't leading
When I finally stopped replaying that horrible conversation, I came to one certain determination: It was clear I was not in control of the conversation. I was the reactor. I hate being the reactor.
When you're the reactor, you don't get the luxury of being able to sit with your thoughts for a minute. The best thing I could have done in that moment was to respectfully exit the conversation. I now have my stock reaction on my road map.
"I don't want this conversation to go poorly. I'd like to take a little time and let us both gather our thoughts."
Done. Here's the hard part: This requires the other party to make a few concessions. They need to be willing to respect your wish. They need to be agreeable to a time in the very near future to have the conversation. They need to let you walk away.
It's not about control. It's about being a decent human. It's about understanding the needs of someone else and being a solid communicator.
We're all flawed. I don't know a single person that says exactly what they want to say, exactly how they want to, every single time. It's not something we should expect from others so why would we expect it from ourselves?
There's liberation in burning the tape. It's freeing to let it go. My mental tape player is outdated and no longer serves a purpose for me. That I'll send off to the landfill without a second thought.
Follow me to see more articles like this.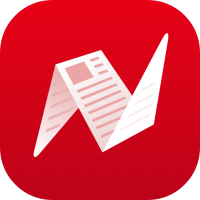 ...
This is original content from NewsBreak's Creator Program. Join today to publish and share your own content.