The surprising bane of a single person's existence.
I have a love/hate relationship with being single. There's a certain glory in being able to have Belgian waffles for dinner and no one saying a single word about it.
There are a few phrases in life, though, that will strike disappointment in me faster than you could imagine. One is "per couple ." Another is "based on double occupancy." I've realized the existence of a strange phenomenon I refer to as the Single Person Penalty.
I am woefully untraveled for a woman of my age and position in life. My passport has exactly one stamp in it from Zihuatanejo, Mexico last year. That is the farthest I have ever been outside of the country. I have visited far less than half of the United States.
I am fortunate to find myself at a point in my life where I have the desire and the means to travel. I also have absolutely no problem going on vacation by myself. I actually quite enjoy it. Traveling with friends can be a strain on said friendship. I lack a romantic travel partner so that means most of my traveling is done solo.
There's definitely a benefit to traveling alone, especially for someone with an "I do as I please" attitude like myself. When I went to Denver this summer, I could get up as early or late as I want, spend my morning reading or writing and not speak to a damn soul until 11 am. It was glorious.
I don't mind that I have to absorb the entire cost of my vacation. I'm not the kind of person to date someone and bring them along on vacation just so I have someone to split the cost of an Air BnB.
Still, being single and traveling alone means there are some things I just don't get to do unless I want to fork over a hefty penalty.
I have friends that just came back from an incredibly relaxing, all-inclusive vacation in Cancun.
Nothing sounds more appealing to me right now than sitting by a pool overlooking the ocean with a drink in one hand and a book in the other. With no one bothering me.
A room at a pretty nice all-inclusive in Cancun the week of my birthday would run my friends $242 a night. Split between a couple, you're looking at $121 each. For just me? $184 a night. So wait, you have two people in one room using the hotel's resources at a cost of $121 per person. But, little ol' me? I'm going to cost the hotel $184. Okay. Somehow, I don't think it should work this way.
The increased cost of doing things by myself doesn't stop with vacationing. It's everywhere. It's incredibly annoying.
Pre-pandemic I had no plans and Miss Saigon was in town at Gammage in Tempe. On occasion, you can find that people can't make a show last minute and try to recoup their costs by throwing their tickets out that day for resale. Try this as a single person. It's not that fun. Because rarely ever do people buy tickets for the theatre for just one person.
Sure, there were plenty of single seats left. They were full price and carry all the ludicrous fees you can imagine. The resales were all pairs, which carry no fees. A single ticket in the first tier balcony, after fees would have cost me $68. A pair of resale seats in the same row on the same day would cost $52 each resale. So, as a single attendee, I'd pay $16 bucks more.
Let's add that the concept of restaurant week. It's a fine thing in Phoenix. We have no shortage of amazing restaurants.
I thought I could take myself out for a date night. That good feeling totally left my body when the restaurants I have been wanting to try have amazing deals. For couples.
Share an appetizer, have an entree, share a dessert. $44. That rocks. For me, as a single person? $33.
My date night with myself, for the show and the dinner would cost me $101 for just me as opposed to $74 if I was dating someone. That is adding some serious insult to injury.
It's not like single people are looking for a discount. But, really, throw us a damn bone here. Being a single person who is plenty comfortable in her own skin and with her own company shouldn't come with a higher price tag. It sucks some of the joy out of actually being single. And really, we'll take all the joy we can get.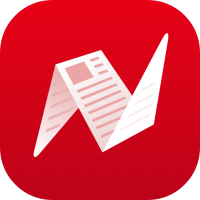 This is original content from NewsBreak's Creator Program. Join today to publish and share your own content.