Life should get to be a moving target.
When I was younger and starting out in my career, a colleague gave me what I thought at the time was great advice: Always have a five year plan. Once a year passes, add another on. Simple.
I'm not buying it anymore, though. I'm not sure I want to have goals. Goals feel restrictive. Goals feel like a straight line between two points. I'm more into meandering these days.
Instead of goals, I want to have ideas. Big, epic, fascinating ideas.
I can tell you this: I have absolutely no idea what my like is going to look like in five years. Absolutely none. I have no idea where I'll be living, what I'll be doing or who I'll be with or without.
What I can do is tell you how my life will feel. I will be happy. I will be traveling as often as I possibly can. I will feel at peace. I will have financial independence. I will be paid to do work I love. I will live off less.
For me, the ends are far more important than the means. What route I take from Point A to Point B is irrelevant. It can and should be fluid.
I have always been a highly focused person. I like the idea of working toward something. The hard part about that is that it can make me feel discouraged. Having a laser focus on something allows for the doors of disappointment to open wide if I hit a speed bump.
For the last few months, I have been fixated on what to do when I become an empty nester. The plan? Rent the house, travel the country in an Airstream, figured out where I want to put down roots, sell the house, but a tiny house. Well... That's freakishly specific.
Maybe we don't have to plan everything out. When I pick apart my empty nest plan the why becomes far more important than the what. Clearly, travel will be important. Working remotely will be necessary. Well, seriously, I can get to these points in so many different ways. I don't want to laser focus on one.
I like having options. I like the idea that my life can go down several different paths, all leading me to the point where I live a fulfilled and happy life. This allows me to be open to anything. This is the world of possibilities.
Embracing possibility feels incredibly liberating.
I understand that some amount of planning needs to happen in order to move my life from Point A to Point B. These are your usual adult things to do: pay off debt, put money aside for retirement, reevaluate my work environment.
What it boils down to is that I want the freedom to be able to do whatever the hell I please.
I am incredibly fortunate. I have mastered adulting and have been rewarded with a life in my mid-40s that makes me pretty happy. My ability to set the building blocks for opportunities later in life is pretty hardcore.
I just don't want to paint myself into a corner. I want to be able to change direction at a moment's notice. Life feels like to should be one of those Choose Your Own Adventure books where none of the options end in certain death or being stuck in quicksand.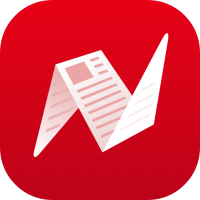 This is original content from NewsBreak's Creator Program. Join today to publish and share your own content.