Sometimes, the best thing we can give is ourselves.
I am a reformed people pleaser. For much of my life, I gave to people whether they were deserving or not, in order to gain their approval. I craved acceptance so badly that I ruined my own self-worth in the process. It killed my identity and sense of self.
Once I realized this was a pattern of behavior, I did the obvious. I stopped. I needed a little bit of selfishness in my life. It was time for me to take care of myself first. It was healing. What it did for me was to level set my idea of giving.
I suffered a devastating loss of a friend this month. Her fiancé is a great friend of mine and an amazing human. When she went into the hospital after suffering a brain aneurysm, I knew he would be spending a lot of long hours at the hospital.
I wanted to do something. Not for acceptance, not for approval, not for acknowledgement, but for no other reason than I felt like doing whatever I could to ease someone else's pain. It was a remarkable moment where I didn't question my intentions.
I sent him a text asking if I could bring over some food. I got no response. It's understandable. I could only imagine the sheer volume of texts and communication he was receiving. The next day I sent him a text and told him he couldn't say no, I was Italian and this is what we do and if he said no, my ancestors would be pissed and rise up from the grave.
Those two weeks she was at the hospital, their house was always busy. Someone would be taking care of my friend's son. Her daughter took care of clients in her salon for her. It made me feel good that no matter who was at the house there was going to be something for them to eat. It was one less thing to worry about.
When you get rid of toxic behaviors like giving for the wrong reasons, your mind clears. I realized that I wasn't the issue in being a people pleaser. It was everyone who made me feel like my place in their life was conditional.
When you surround yourself with people who love you unconditionally, it opens you wide to be able to give freely and with pure intent. It was a euphoric feeling.
At my friend's memorial, of all places, I found out another friend had suffered a heart attack days before. I found his wife in the sea of people and asked her what I could do. She had no idea. I could see she was a bit flustered. "Can I bring you guys a few meals?" She paused for a few seconds and said, "Oh, that would be amazing!" Margie doesn't like to cook. Her three daughters would be home for the next week or two to help out while Dave recovers. Meals would be stress-inducing.
Before I left, I confirmed with Margie what Dave's dietary restrictions were and let her know I'd be by on Tuesday.
I love Dave. He has been an amazing friend. He's sarcastic and has a sick sense of humor and loves that I give him as much shit as he gives me. It's the basis of our friendship.
When I brought over a mess of food, Margie invited my daughter and I to stay a bit and poured me a glass of wine. Dave, even as tired as he was, insisted on being downstairs to see me and say thank you. We all spent time sitting at the big island in the kitchen and talking while everyone sampled the food here and there.
Natalie, their oldest daughter, kept thanking me. As non-cookers, they saw it as a tremendous effort. It really wasn't. Granted, I was tired as hell. My kitchen was destroyed and I didn't write for two days.
None of that mattered. What mattered was that my friends knew I loved them. It's just something I love doing. It was then I realized that something in me had changed. I had learned to give again.
Acts of service are my love language. It's not how I receive love. I don't need people to do things for me. I am far too stubborn and independent that I don't seek that out or expect it. But, it's how I show love. I want to do things for the people that matter to me.
My talents aren't necessarily plentiful but I know how to feed people. I know it brings comfort. It's something you can put love into that will always be felt.
As Raymond Carver said, "You have to eat and keep going. Eating is a small, good thing in a time like this." I thanked the family for letting me love them in a way that was meaningful to me and that helped them.
Sitting in that kitchen, we had a great chance to catch up. We talked about our friend that had passed. We talked about the fact that we haven't really known each other long, about a year, but it seems longer. We tried to remember which of the family I met first and how, and at what point, did we realize we were each other's people.
Margie is trying to work on saying yes and accepting help when she could use it. She's strong like me and she makes magic happen. She was proud of herself for saying yes to my offer. I'm glad she did.
Had I not offered and had she not accepted, that great evening we all spent talking would never have happened. It bonded us together a bit more.
Food is my giving. It's my love. It's my self. It always will be. As long as I have people to love, I have people to feed. It's my way of keeping people going.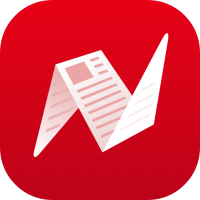 This is original content from NewsBreak's Creator Program. Join today to publish and share your own content.