Equality isn't a competition. Don't one-up us.
I've been writing about women's issues for a year now. I do it for a few reasons. Women have a perspective on life and society that others may not have considered or don't see. This could be men who have never been in a situation that we have been in or even women who have been fortunate enough to not experience things fellow women have been through.
I also write about women's issues as a favor to my younger self. I wish I would have known then what I know now. I speak what's on my mind because I'm no longer afraid to do so.
Apparently, this makes some people very uncomfortable. It is rare that I find a comment on an article from a woman disparaging the point of view I brought attention to.
Several men, however, have reacted in a way that I find most curious. It calls to question why they choose to continue to belittle women instead of serving as an ally to them. And let's be clear, it's a choice.
The only rationale that I can think of for not supporting women is fear. Fear that society may actually treat women as equals, eventually. Fear that society will change as women continue to become stronger. Fear that men's voices will become lessened as ours grows louder.
If none of these fears exist, I still search for a reason why men would not want to support, promote, and lift up women. Why would they not want equality? I understand it's difficult when anyone tests our constructs, shows us wrongdoings and transgressions. I also understand the desire to defend in the eye of accusations. It's natural.
I have no problem with someone, male or female, challenging my thought process or questioning my beliefs. I'm happy to further the discussion but it should be constructive. There's a right way and a wrong way to challenge thinking. One leads to alliance. The other? Division.
Contradiction
The kind of contradiction I see most often comes in the form of "But what about me/us" statements. This is when I draw attention to something that, as women, we find disturbing, upsetting, marginalizing or offensive. People have sought to negate my feelings by drawing attention to a way in which they feel victimized or offended themselves.
They have a right to share their experience. Doing so with empathy allows for alliance.
Contradiction is not a matter of empathy. It's not trying to relate to someone. What contradiction does is takes away the humanity of a person's experience by trying to one-up them in a manner that seeks to completely invalidate them.
The world is not an equal place. I don't know a single person who would say that it is. As long as inequality exists, the only way that we can move past it is to seek understanding.
As a feminist, I see my beliefs geared toward leveling a playing field. I'm not looking to tilt it in a woman's favor. I'm not looking to squash men down. I'm not looking to take away their voice or degrade their existence.
Storytelling is a means of connection. It loses its power when the story is meant to serve no other purpose than as a counter to someone else in order to gain sympathy or power. Sympathy and empathy are not the same thing.
Women don't want you to feel sorry for us. That does nothing for us. What we want is for you to understand that our experience exists. Denying it exists with "but what about me/us" statements isn't constructive.
Commiseration.
Commiseration is the opposite side of the coin. It allows us to step into someone else's shoes, understand how they feel and relate our own experience on a level that connects. That's when empathy come in.
Empathy allows us to recognize wrongdoings that happens to someone else. The great thing about empathy is that we can be empathetic while also wanting our own wrongdoings against us recognized. We can ask people to empathize with us in return.
We've all been in a social situations where someone has told a story and someone comes in behind them and does the one-up. Their story is better. Bigger. Worse. More traumatizing. This does nothing for anyone. The original storyteller feels marginalized while the one-upper simply looks like an asshole. It's selfish and self-centered.
Commiseration, when done with empathy, is far different than one upping. Commiseration allows us to acknowledge someone's experience first and foremost. It's a means of making the other person feel seen before requesting to be seen ourselves.
It's saying, "I'm really sorry that happened to you. That experience must've been awful. You're not alone is feeling marginalized. I've felt it too. " Tell us from a place of personal experience rather than one of generalization.
I wrote a piece on workplace harassment. I shared a very personal story of something that happened to me, noted how it made me feel, and why things needed to be different. If I had come out with a general statement about how men behave in the workplace, instead of a specific instance that was personal, I could understand outrage. That's a broad-sweeping generalization.
What I frequently get though, is a list of wrong doings by women in general (taking kids away from dads, winning alimony, false rape accusation, etc.) as if the existence of this means my experience didn't exist.
Being an ally to women doesn't mean the male experience is diminished. It means the female experience is recognized. We're filling buckets. The way to do that isn't by taking from one bucket and putting it in another. It's finding ways to create more resources to fill the buckets to the same level. Why would this be a bad thing?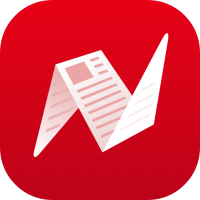 This is original content from NewsBreak's Creator Program. Join today to publish and share your own content.