Introverted behavior isn't bad and it's perfectly healthy.
If roads were paved with good intentions, I have a friend who is driving a pretty big steamroller. She has a big heart and cares about me. She's also a major extrovert. She hums along at about an 11 on the dial. All the time.
She gets her energy from other people. She needs controlled chaos, large crowds, loud music, and a fast-paced environment. This invigorates her.
I can handle this for about 43 minutes and then I need a nap.
I get my energy from solitude. If the world feels like too much, I retreat. I come home to my house and I'll hole up for a while. It could be a few hours. It could be a few days. It all depends on how drained my energy level is and how clogged my brain feels.
A while ago, my extroverted friend misinterpreted this as self-neglect and intervened. She planned a surprise trip out to visit for four days. Two nights we'd head to concerts, one afternoon we'd meet up with a bunch of friends for some live music on a patio, and the last day we'd go to a brunch party.
Every introverted person reading this just got completely overwhelmed and looked around for the nearest blanket and pillow. I get it. I did the exact same thing.
My friend had no ill intention. She did for me what she would want someone to do for her. The only problem is that we function very differently and she didn't understand that until I had a delicate conversation with her.
I let her know that I was deeply appreciative of her generosity and loved her. But, though this may be how she recoups her mental health, it's detrimental to mine. My downtime is just as necessary as her uptime.
She explained why she was concerned. She knows I get sad at the holidays. I was quieter than usual. She didn't think I had been out much. She assumed I was isolating myself. I wasn't. I was retreating so I could take care of myself properly.
There is a big difference between isolating and retreating.
Isolation is shutting the world out. It's avoidance. It often involves a major decrease in communication. Isolation happens when we can't cope. Instead of addressing our issues, we ignore them and everything else.
Retreating happens because we are coping. I retreat as a means of self-care. It happens when I'm tired, stressed, sad or overwhelmed. I need alone time to process.
During this time, I get immense joy out of doing things by myself that relieve anxiety and make me feel balanced. I'm not lying in bed in clothes I've been wearing for three days and eating junk food.
I'm taking a bath and reading a book while listening to Spanish guitar. I'm going on a long walk in the desert with a podcast I've been dying to listen to. I'm laying on the floor in my living room in front of the fireplace, drinking a glass of good wine and listening to Joni Mitchell's Blue.
If I don't return a text right away for a day or two, all it means is that I've disconnected electronically. I need some space in my mind that's not cluttered. The less I distract my mind, the easier it is to get to a good place.
I have a plant that used to hang outside on my patio. I thought it would enjoy the sunlight. The only problem is that it has been cold and wet nearly all winter.
I brought the plant inside and set it on the hearth of the fireplace. Within three days, the plant had perked up, lost its gray color, had new growth and a few blooms.
I had completely misread what it needed. I thought a break from the heat would serve it well when what it really wanted was that warmth.
If you don't know what your quiet friend wants and needs, ask. If you're concerned, say it. You may need to give us a minute though because we left our phone in the other room while we were reading or writing or doing anything creative we could.
Let us share with you. Let us tell you about what we do when we're retreating. We love to feel understood. It's the warmth we need in order to bloom.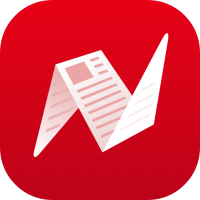 This is original content from NewsBreak's Creator Program. Join today to publish and share your own content.