I have never regretted having my daughter, and yet…
She's perfect in my eyes. My daughter is strong, tenderhearted, funny, empathetic, and remarkably bright. She is all the good I could ever hope to see in this world.
We talk openly and honestly, a sign of her immense maturity and self-awareness. There are times I sit and stare in awe at her and feel amazingly grateful she's on this planet and that her dad and I brought her here. I take pride in having done well by her.
And yet, as wonderfully happy as she makes me, I don't know that the person I am now would ever have made the decision to have a child. Simply, I can't justify it.
In 2018, the birth rate in the United States decreased to the lowest point in three decades. There has been notable commentary on why this is, varying from data about decreases in the rate of teenage pregnancies to the cost-prohibitive nature of child-rearing.
I see it differently. My view of parenthood has changed. It's been shaped by exploring my own intentions in almost every aspect of my life. I question everything, including myself.
There is no regret I have in being a mother. I have realized, however, that my reasons for having my daughter were selfish.
I got married when I was 27 years old and immediately started trying to have a family. My daughter was hard to come by. After the heartbreaking loss of my first baby, she was born six weeks before I turned 30. She wasn't supposed to be an only child but another loss and a divorce shortly thereafter changed both of our lives.
That divorce concluded a five year span of my life in which I did exactly what I was supposed to do. Find a husband, have child, buy a huge house out in the suburbs. I never contemplated if it was what I wanted. I thought it was just what everyone did.
This isn't a good enough reason to have a child.
In my mind, I saw parenthood as a way to make my little family whole. After two divorces, my thoughts on being whole have changed, too. Being whole is my responsibility. Far be it from me to place that burden on someone else I've created.
As a society, we've become more self-actualized. I can't imagine I am the only person that has reexamined the concept of parenthood. I see more and more people perfectly content to live life without marriage and children.
People are getting married later now than they ever have. When I got married to my first husband, the average age for a first marriage was 25 for women and 27 for men, as opposed to now 27 and 29, respectively.
Deciding to have a child is a strange thing when you think about it. What is the end to which having a child is the means? It's a far too logical way to look at parenthood, I'm sure, but this is where my mind wanders.
Who did I think I was that I had so much to offer this world that bringing another human into it, composed in good part of my genetic makeup, was an immensely generous offering?
My daughter has so many of my good qualities. But, she's also headstrong and stubborn, like me. I have no doubt she will make an impact on others during her life. I always saw it as my obligation to raise her to occupy space in the world that would somehow justify me bringing her here.
At the end of the day, though, the decision to have her was steeped in my own selfish wants. I wanted her. It's beautiful to want another person in your life but it's far from wholehearted when they have no choice in that matter. This is where my duty to her lies. If this was my choice, not hers, cultivating her happiness should, and is, the most important job I have. I take it seriously.
I often hear people make casual comments about their kids taking care of them in their old age. If I didn't have my daughter, who would do that? Well, it's not her job. It's my job as an adult to plan as well as I can to be able to sustain my own life through to the end. We shouldn't raise humans to bolster our end of life contentment.
I do, however, joke with my daughter that if I remain this single for the rest of my life we're going to end up a really weird, modern version of Grey Gardens.
We use our lineage to rationalize having children. We have to carry on our family names. I'm not a Kennedy. My family has no legacy to protect. There is no empire of which I need ensure the smooth operation after I'm gone.
I see the true selfishness of my decision when I look at where we are as a civilization. Yes, there is beauty. There is wonder and amazement to be experienced. There's also hate, violence, war, and destruction. So did I bring her here to change that or to merely survive it?
I don't see the declining birth rate as a bad thing. Perhaps it's time we level set our idea of family and how much we need. Our happiness and sense of self shouldn't hinge on those who carry our name. That front porch we sit on later in life should be just as pretty regardless of the number of grandchildren, if any, we have running about us.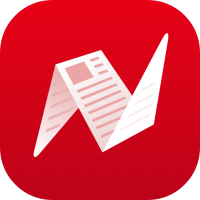 This is original content from NewsBreak's Creator Program. Join today to publish and share your own content.