Life Hack: Get someone to monumentally peeve you.
I'm livid. I don't mean low key kind of discontent. I mean the kind of angry where you couldn't find your happy place even if you could hire an Uber driver to get you there.
Right now, I am writing this while I bounce between scrubbing my counters, drinking wine and shoving chocolate chip cookies in my mouth. It's the holidays. Don't judge the cookies.
There is something therapeutic for me in cleaning like a madwoman. It's a strange sense of renewal I get from polishing my stainless steel appliances with Lemon Scented Pledge. Don't laugh. It works and then my house smells like my mom.
My angry cleaning is weird. It's laser-focused. I can't clean the whole house when I am in a fit. It's too much. I'd be up all night. Instead, I hyper-focus on one area. Tonight, it's the kitchen. I will scrub refrigerator vents that haven't seen the light of day in a decade.
Make no mistake. This is not a Zen-like place I retreat to clear my mind and reflect. This is spite cleaning. This is taking out every bit of anger and frustration I have in the world, at that moment, and funneling it into scrubbing.
There is no honoring of space, sparking of joy, or practicing of mindfulness. I'm on a damn mission. There is music blaring. Loud.
I don't know exactly when my fury cleaning started. I remember doing it when I was married to my first husband. I would ask him to do something and it wouldn't get done. Cue muttering under my breath that sounds a lot like Yosemite Sam. "Fine-dang-it-if-he's-not-gonna-do-it-I'm-gonna-have-to-do-it-my-own--self-so-sick-and-tired-of-this."
I have spite cleaned in order to make spouses feel guilty as if watching me tear into a room of the house with ridiculous yellow gloves is somehow going to change them into super helpful spouses ready to wield a toilet bowl brush at any sign of marital strife.
That never happened.
My cleaning is an odd self-care ritual. It's ridiculously productive which removes anger and replaces it with accomplishment.
I don't get mad often. Anger bogs down my mind. I don't like it. It's like mental clutter. Completely useless crap just sitting there, collecting dust and frustrating me. Getting rid of the physical clutter somehow makes the mental kind disappear.
Whatever is angering me eventually slips from my mind. I exhaust myself because I don't stop cleaning until I have to. I never run out of things to clean, just time and energy.
Afterward, my space feels so different that my mind follows. My house, when it's spotless, brings me such immense joy. It feels good. Homey. Comforting. I can sit in that space and exhale. The triggering event that brought the anger has passed. I just have calm and clean. There are worse ways to chill out.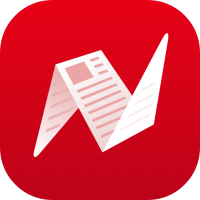 This is original content from NewsBreak's Creator Program. Join today to publish and share your own content.