No matter how grand it seems, I'm not built that way.
A friend of mine, out of boredom, downloaded a dating app about two and a half weeks ago. Within a half-hour of downloading the app, she had about a dozen matches. Within a couple of hours of that, one of her matches was on his way to meet her out with some of her friends.
In the last two weeks, they have had more dates together than I have had in the entire second half of the year. That number, by the way, is exactly seven. I've had seven dates with five men in six months.
He has met her kids, coworkers, family and several friends. They've stayed the night together several times. They exchanged Christmas presents. They have posted cute pictures of them ax throwing in matching shirts on Facebook.
My friend is the Fun Dating Girl. She doesn't care about where anything is going to go. Other people's judgment of her that she brought a different guy around two weeks ago isn't a concern. She's having fun. She is fun.
Me? I matched with a guy a month ago who travels a lot and still have yet to meet him. We've talked about meeting but I don't force the question. If there was a photo negative image of the Fun Dating Girl, it would be me — The Overly Cautious, Skeptical Dating Girl.
I wish I could be as carefree as my friend. I wish I could throw caution to the wind as she does. I wish I could breeze into a relationship without a single care about what was or wasn't going to happen next. I can't. I don't think I'm built for it.
Instead, in the last two years:
No one has met any member of my family
One person met exactly one of my friends
One person accidentally met my daughter
No one has met a co-worker
No one has been pictured with me anywhere on social media
Easy and breezy is a difficult proposition for me. I've tried it, though. I matched with a great guy a few months ago and within hours we had a date planned. It was spontaneous and fun and exciting. He was adorable. Three days later he allegedly moved to Texas.
I'm more guarded than most. I have scars. I have some serious trust issues. Being the Fun Dating Girl strips me of my ability to practice self-preservation.
I also put an exceptionally high value on my time. I have two jobs, a teenager and volunteer for a presidential candidate and a congressional candidate. Squeezing dating in there doesn't allow me much time for footloose and fancy-free. I was angry with Mr. I'm Moving to Texas because he wasted my time.
A few weeks ago, I broke one of my rules for dating. Actually, I broke two. The first was that I don't date during the holidays. The holidays aren't a great time of year for me so dating has the potential to exacerbate my 837 feelings. The second was that I was no longer going to date someone who didn't live, permanently, in my city.
When I went to hit the snooze button for the holidays on my dating app, the first thing I saw was this guy. Cute and interesting. Nomadically roaming the country working and visiting family and with a home base in Minnesota. Everything in me told me to run. I didn't. I very carefully opened the window and tossed out a conservative amount of caution into the wind.
My issue is that I don't know where the line is between carefree and foolish. I sometimes trust myself less than I trust other people. It seems foolish to me to invest that much, that quickly, into a relationship like my friend has. Yet, spending dozens of hours getting to know someone long-distance through text and FaceTime seems equally foolish.
This, for me, is about as carefree and fun as I can be. What can I say? I'm a low-risk, high-return person. I haven't been able to change this despite the acknowledgment that most of my romantic investments thus far have been low-risk and even lower return. Until a solid investment opportunity comes along, I'll keep my money in my emotional bank. I think my money stays good, doesn't it?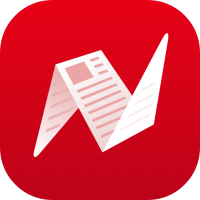 This is original content from NewsBreak's Creator Program. Join today to publish and share your own content.