Knowing your buckets and when to fill which ones
I fell off the happy wagon in May. Hard. Sadly, I had no idea. Funny thing about the happy wagon? It does not care whether or not you're still sitting back there like a six-year-old on a hayride. If you fall off, it will keep right on going without you.
By the time I realized I was sitting in the middle of the road with scrapes on my legs, the happy wagon was far, far away. I had left myself out there ready to be hit by a car labeled "miserable".
That's no place to leave ourselves. But it creeps up on us. We slide a little further from happiness when we don't stop and put even just a little energy into holding that space for contentment. The important part? Organizing your effort.
I'm a big believer that compartmentalization is not a bad thing. Life gets messy.
Without a little compartmentalization, your lives end up looking like the contents of Ally Sheedy's purse when she dumped it on the couch in The Breakfast Club. Everything. Everywhere.
Notice I said a little. Let's not get crazy over here. The objective isn't to cram parts of our life into boxes where it all has to fit. What I'm talking about here is designating space. Understanding that energy has to go somewhere and we get to control that.
So my happiness sits in buckets. There's a lot of them, which is good. Some of them are damn near close to empty. I used to think that was bad. Turns out, that's just fine. Let me explain.
My happiness is compartmentalized. But, there's a catch.
Compartmentalization is much more than creating separate buckets. You have to fill the right buckets and ignore others for a while. Not forever, but right now.
My buckets carry labels based on the happiness I'm pursuing. Some are totally rational, like "financial freedom", "raising my kid", "work", "family". Some a bit superficial, like "breathing while simultaneously wearing jeans".
My inability to manage my buckets in an appropriate manner is what kicked my ass off the happy wagon.
We have this weird concept of balance that permeates our everyday life. We seek it and strive for it. We also screw it up royally. For the longest time, I thought balance was simply the act of juggling all the things, all the time. Keep all your buckets filled to the same level and everything gets the attention it needs. Equal. Same same.
I was wrong.
Balance doesn't mean measuring out equal parts into buckets like you're pouring two glasses of wine. It means understanding how much needs to be in each bucket in order for life to feel good.
I would love for my "relationship with food" bucket to be just as full as my "breathing while simultaneously wearing jeans" bucket. It doesn't work that way. At least not for me. I have friends who nail this. I'm not them.
My necessary levels of bucket fullness will always be different from someone else's. Peeking into someone else's buckets to see what they have in theirs is not helpful.
Comparative happiness is the great destroyer of joy.
Getting my buckets in order requires me to make statements about my life and determine the level of importance I give each of those statements
I have thrown away my work happy bucket. It's logical. I work in customer service. I get referred to as "you people" more often than I care to. Instead, I pour what I can into the financial freedom bucket, working as a freelancer on the side and saving up money to someday be able to do that full-time.
Similarly, I had noticed I was putting a little too much into the freedom bucket. I forgot that working all the time keeps me from enjoying life. I moved a little bit from the financial freedom bucket to the "exploration" bucket. I pulled money out of savings and bought myself an inflatable paddle board so I can explore. Rarely, have I known anyone to buy a paddleboard, glide around on a beautiful lake, and think, "This totally sucks. I absolutely regret doing this."
It's equal parts prioritization and empowerment. Life involves self-evaluation. We need to figure out what serves us well and what is sucking the life out of us. There's a toxic friendship that you keep giving time to regardless of the fact that it pains you? Scoop that out of the "friendship" bucket. You don't need that. Take that energy and put it into the "discovery" bucket so you can use it to learn something new, like how to make homemade scones (that you can send to me because my jeans don't fit anyway…).
After a good week or two of happiness compartmentalization, I stood back and looked at all of my buckets. Now, they feel right. My anxiety has decreased. My enjoyment of life has increased. I am less bothered by small things.
The happy wagon circles back. It may have to drive around the block a little, but it's always there. You get to hop back on.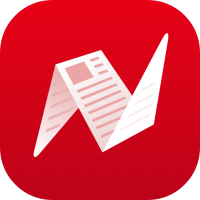 This is original content from NewsBreak's Creator Program. Join today to publish and share your own content.