North Miami Beach condemns 'unsafe' condo, evacuates about 300 residents
shuttershock
Crestview Towers Condominium residents stay at temporary shelter inside Miami-Dade County Fair and Expo Center
NORTH MIAMI BEACH, Fla. – North Miami Beach building and zoning department officials condemned Crestview Towers Condominium and ordered about 300 residents to evacuate Friday. Some families learned about it just hours before the midnight deadline. There were people just coming home from work.
Some rushed to pack stuff in suitcases and garbage bags. They grabbed pets and plants. And by Friday night, about 150 residents didn't have a place to go to. A white North Miami Beach Parks & Recreation bus and a trolley were parked outside of the condominium, at 2025 NE 164th St., in North Miami Beach.
The drivers were waiting for residents who needed transportation to a shelter that was adequate for the probability that Hurricane Elsa could impact South Florida. The American Red Cross helped to set it up at the Miami-Dade County Fair and Expo Center's E. Darwin Fuchs Pavilion, at 10901 SW 24th St., in University Park.
"This is not something we would ordinarily do," said Ron Book, who chairs the Miami-Dade County Homeless Trust. "We are in a unique time in this community ... It was our goal to try to find a very quick solution."
After the tragic collapse of Champlain Towers South on June 24, North Miami Beach officials launched a review of condo high-rise buildings to determine compliance with the 40-year recertification process to determine if it was certified as safe for occupancy.
The 156-unit Crestview Towers Condominium was built in 1972. According to Arthur H. Sorey III, the city manager, Crestview Towers submitted a Jan. 11 report showing an engineer retained by the association board concluded the building "was structurally and electrically unsafe." Sorey said the city received the report about 2 p.m.
"The report spoke of spalling concrete. We know that is a buzzword these days, so when we saw that in the report, we knew we had to act immediately," Sorey said.
Book said the building was condemned about 4 p.m. It mentioned poor surface conditions, concrete spalling, and signs of moisture on balcony slabs. Harold Dauphin, who recently moved to the building with his son, was appalled that nobody told him about this report before he moved in.
"If you walk around, you see some cracks in the walls and stuff like that," Dauphin said. "Nobody knew. I didn't know that the building was deemed unsafe since January. And now we are what? July 2nd? Makes no sense, six months later."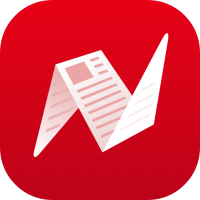 This is original content from NewsBreak's Creator Program. Join today to publish and share your own content.