The Loudoun Ballet Performing Arts Company has announced performances for this winter and next spring. Performances include "The Nutcracker" and "The Little Mermaid."
The upcoming season is the company's fifth since they opened their doors in 2017. The Loudoun Ballet Performing Arts Company is recognized for its ballet productions that rival those of professional companies. The organization invites dancers to join each spring, following an audition process. Those in Loudoun County who are between the ages 8-18 years are able to participate.
The non-profit organization intends to " provide a positive and uplifting experience for dancers through the creation of high-quality ballet performances that enrich the community," according to their mission statement.
The organization's season will begin with an original ballet on Oct. 9 and 10 of "Deep In The Forest," written and directed by Artistic Director, Maureen Miller. The show was inspired by Miller's fascination with fairy folklore as a child and tells the story of a fairy princess who lives in an enchanted forest. "This ballet promises to transport audiences into the magical world of a child's imagination through stunning costumes, enchanting music and choreography and is a subtle reminder to never judge a book by its cover," the Loudoun Ballet Performing Arts Company said in a news release.
Next up for the season is a full-length performance of "The Nutcracker" in December. The organization says there will be surprises in the performance, including a reimagined snow scene and the return of professional male guest dancers.
The final ballet of the season will be "The Little Mermaid" in Spring 2022, featuring Ariel and her friends.
"We'd love to invite the people of Loudoun County to celebrate our 5th anniversary season with us," said Cherie Maroni, the founder and executive producer of the Loudoun Ballet Performing Arts Company. "Our new season has been designed to be both accessible in terms of ticket prices but also to audiences of all ages."
For more information on performances visit www.lbpac.org. Shows will be at Loudoun County High School in Leesburg.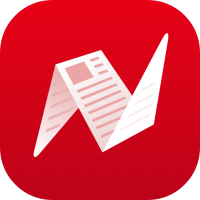 This is original content from NewsBreak's Creator Program. Join today to publish and share your own content.