As families embrace the return to school in-person full time for the first time in more than a year, many students are excited, but many are also anxious. The Ryan Bartel Foundation recently reached out to teens to find out how they feel about in-person schooling and programming. The results included a range of concerns, from transmitting COVID to younger siblings to difficulty re-engaging with social groups and friends.
The Ryan Bartel Foundation, whose mission is to prevent youth suicide, is acutely aware that the need for mental health support going into the new school year is going to be high. "We have been reaching out to LCPS's Unified mental health team to make sure students are aware of our programming," said Val Walters, executive director of the Ryan Bartel Foundation. "There has been an alarming increase in suicide rates and self-harm among young people ages 10-19 since the start of COVID-19. We want to be sure that students know they have peers and adult mentors they can reach out to for support if they need it, as well as programs to support their needs."
According to the Virginia Department of Health, the number of deaths by suicide in this age group increased from five in the first quarter of 2020 to at least 32 in the first quarter of 2021. And, the CDC has found mental health-related visits to hospital emergency departments among teens increased 31% in 2020 compared to 2019.
"Year-round, Ryan Bartel Foundation works with teens and families to educate and empower them with coping skills so teens never turn to suicide as a solution to their stress and pain," said Walters. "In September, which is National Suicide Prevention Month, we will continue those efforts and focus on raising awareness, education and delivering programs on the signs to look for, how to respond and build teens' resilience so they realize realize there is always hope and help," she continued. Ryan Bartel Foundation has been offering supportive programming online throughout the pandemic.
In September, the organization plans to offer hybrid programs and events, including:
FORTitude Teen Workshops and Teen Meetups – Mon-Wed at 6pm are online workshops grounded in mindfulness and positive psychology that build teens' resilience and self-worth, while enabling them to build meaningful connections with each other.
Kindess Wall – During Suicide Prevention Awareness Week, September 5th-11th, Ryan Bartel Foundation is partnering with Loudoun County Libraries to bring kindness and support to teens with a Kindness Wall, located in six libraries throughout the county where teens are encouraged to write and receive messages of support and positivity to lift up their day.
FORTitude for Parents – On September 10th, World Suicide Prevention Day, through the 12th, the film 'Tell My Story' will be available on demand which shares the Reid family's story about the loss of their son to suicide, with the goal of helping parents recognize the signs and how to have a difficult, but essential conversations with their children. To sign up visit ryanbartelfoundation.org/fortitude-for-parents
"How did I miss that?" webinar – Tuesday, September 21st. Ryan Bartel Foundation will host a parental discussion with mental wellness and health professionals on signs to look for in their child, how to respond and how to find help. Guest speakers will include parents whose children have struggled with suicidal ideation and self-harm, and a loss. To sign up visit ryanbartelfoundation.org/fortitude-for-parent
We're All Human 5K Color Run – Sunday, September 19th – Brings the community together for a fundraiser in support of suicide prevention and provides teens and their families with a much-needed boost in positivity and connection celebrating life and each person's unique value in a colorful way. Participants can attend in person to either run or walk and be showered in color at Woodgrove High School, or complete the 5K virtually between September 21-26. To learn more and register, visit ryanbartelfoundation.org/were-all-human-5k-color-run
The FORT – Sun Sept 26th, provides an all-inclusive place for teens to de-stress, connect with peers in person and experience therapeutic workshops that give them skills for coping better with the pressures of life.
About Ryan Bartel Foundation
Ryan Bartel Foundation is a growing nonprofit located in Loudoun County, Virginia, whose mission is to prevent youth suicide through awareness, upstream educational programs and activities that support and empower youth, families and the community-at-large. Foundation programs are focused on building acceptance, connection, resiliency and hope.
The Ryan Bartel Foundation is a registered non-profit 501.c.3.Tax ID 47-5129027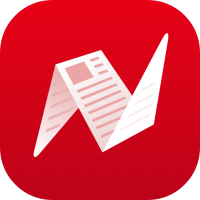 This is original content from NewsBreak's Creator Program. Join today to publish and share your own content.