The 82nd Annual Ladies Board Rummage Sale has new dates as well as location this year. The charity event benefits Inova Loudoun Hospital and supports scholarships for nurses. The rummage sale is a two day event, Saturday, September 18, and Sunday, September 19, from 10 a.m. to 4 p.m. at the Loudoun County Fairgrounds.
Admission is free during regular sale hours. Doors will open from noon to 3 p.m. on Friday, September 17 for VIP ticket holders.
Named the 2016 Annual Tourism Event of the Year in Loudoun and named Best Annual Charity Event in Northern Virginia for three consecutive years (2017, 2016 and 2015) by Virginia Living magazine, the rummage sale draws shoppers from the entire mid-Atlantic region. This bargain shopping extravaganza offers almost everything imaginable. It often includes antiques, collectibles, books, clothing and accessories for the entire family, tools, sports and exercise equipment, small appliances, household items and décor, designer labels, electronics, holiday items, jewelry and toys.
VIP tickets for early entrance, which includes premium parking, are $50 in advance. Anyone 12 years or older on Friday from noon to 3 p.m will need a ticket. VIP tickets are available online at www.LadiesBoard.org.
There are four locations to deliver donations this Saturday, August 28 from 9 a.m. to 1 p.m. They include Inova Loudoun Hospital, 44045 Riverside Parkway, Leesburg; Inova Loudoun Hospital – Cornwall Campus, 224 Cornwall Street, Leesburg; Middleburg Charter School, 101 N Madison St, Middleburg and Loudoun Valley High School, 340 N Maple Ave, Purcellville.
For a complete list of acceptable donations and for more details about the sale, please visit www.ladiesboard.org or call 703-771-2985.
The address for the Loudoun County Fairgrounds is: 17558 Dry Mill Road in Leesburg.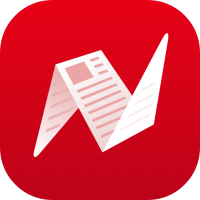 This is original content from NewsBreak's Creator Program. Join today to publish and share your own content.