21 year old 6'5, 194 pound guard out of Illinois.
Averaged 20.1 points, 6.3 rebounds, and 5.3 assists on 48.8% fg, 39.0% 3, 78.3% ft.
Background Information
Ayo Dosunmu is a player that has been on my radar for some years now as he has improved every season while at Illinois and now it is finally his time to enter the draft.
Strengths
He is one of the best and most proven shot creators in all of the draft. While his handle is not the most flashy, what matters is how effective it is and it is deadly. His crossover is simple but it creates so much space as he is incredibly shifty. The left to right crossover into a pull up was a real speciality of his as he killed defenders on a frequent basis. In isolations he is just fantastic as he patiently waits for an opening. While the crossover is his best move he has many moves in his tool bag that he can go to depending on what defenders throw at him. Whenever a big is on him they get absolutely destroyed and with him being well aware of that he hunts for mismatches. The ability to hit contested shots is matched by few in this class as he is completely unfazed by contests. When players close out too hard he is fantastic at either getting into a one dribble pull up or taking it all the way down hill to the basket. At the end of the game he not only does not shy away from the moment he thrives in situations where he is the guy who will decide his team's fate. He is one of those guys that you just give the ball and ask him to get a bucket. In transition he thrived as he was an excellent rebounder for a guard who loved to grab a board and push the pace. In the pick-n-roll he was elite as he has great burst that allows him to get downhill. His ability to change speeds in a split second is fantastic and that forces defenders to always be on their toes. The touch he has around the basket is great with him being able to get tough finishes often. Off ball screens he loves the pull up as well, especially going right. With him being such a threat out of the pick-n-roll as a scorer that opens up his ability as a passer. Teams are forced to throw traps and doubles at him but he is so poised that he will just patiently wait for a teammate to get open and make the pass, his experience really shined here. Though many times the reads he is making are not advanced, he makes precise passes through tight windows which is very important. If he can continue to expand his ability to read help defense and hit cross court passes then he could become a very good playmaker. He is a very versatile defender that can guard 1-3 as he has excellent length, core strength, and foot speed. As an on ball he is completely smothering, sliding his feet and consistently contesting shots heavily. Guarding the pick-n-roll he was fantastic as he is as smooth as they come when navigating around screens. As an off ball defender he was great as well with him being able to chase shooters very well and contest shots well. With him being able to guard multiple positions and screens very well that makes him one of the best perimeter defenders that this class has to offer.
Weaknesses
While I did compliment certain components of his handle, there is absolutely some refining to do there. He's a great space creator but his handle does have a tendency of getting loose. The lack of polish he has as a dribbler led to many games with high turnovers. Teams like Loyola Chicago exposed his problems and that will continue to happen at the next level even more unless he improves. As I mentioned, him reading help defense is the next step for him to take as a playmaker. He predetermines many passes and smart defenders will expose this. The single biggest problem he had was the amount of passes he forced to Kofi Cockburn on the roll. He has a problem that is mentioned with NFL quarterbacks of being a "one read player". Adjusting to looking at the skip pass or just pulling the ball out will lead to a much more flattering assist/turnover ratio. Letting the game come to him will be very important going forward. While percentage wise he shot the ball well, I am still very unsure of how good of an outside shooter he will be. Teams went under on screens and dared him to shoot which limited his pick-n-roll impact at times. As a catch and shoot player he is underwhelming only shooting just above 36%. He is not comfortable off the ball as he looked very stiff. Results were very sporadic and this led to his confidence being shaky at times. His range is limited as well with him hitting few NBA distance threes. While 39% is an intriguing number, there are just too many questions for me to have confidence in him to be much more than average from outside.
What I Rate Him As A Prospect
Top 20-30
Where He Fits Best
Denver Nuggets: The Nuggets will need replacement guard play with the absence of Jamal Murray, something he can bring.
Los Angeles Clippers: LA has always lacked playmaking and he should be able to be an effective passer off the bench immediately.
Phoenix Suns: With Phoenix likely losing Cam Payne in free agency, getting someone who can slide in seamlessly as a backup guard should be their goal to draft at 29.
Comparisons
Jrue Holiday
Delon Wright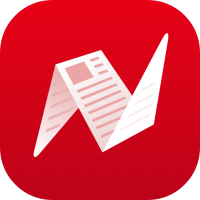 This is original content from NewsBreak's Creator Program. Join today to publish and share your own content.