19 year old 6'8, 206 pound forward out of Texas.
Averaged 9.3 points, 6.2 rebounds, and 0.4 assists on 42.0% fg, 33.0% 3, 70.8% ft.
Background Information
Greg Brown is a very interesting prospect as he is a tantalizing athlete but he has a lot of refining to do as a player.
Strengths.
As far as athleticism is concerned he is firmly in the argument as the best one in the class. The amount of posters he racked up during his one season at Texas was just ridiculous. He can flat out jump out of the gym and mixed with his power that leads to vicious dunks occurring on the regular. Whenever a shot goes up the opposing teams needs to make sure a body is on him or he will burst in for a putback slam. His threat as a cutter is also fantastic with him being as the way he rises from multiple feet from beyond the basket is truly special. As a lob threat he is nothing short of excellent with other players only needing to throw the ball in the vicinity of the rim and he will finish the play. I was also very impressed by his ability to hang in the air, absorb contact, and adjust to finish. With an uptempo team he should thrive in transition as he runs the floor so hard and finishes so well. While teams will initially dare him to be a shooter, if his threat from outside can improve then he will be fantastic at attacking closeouts. He has a first step that burns most players and is a decisive ball handler. Though his shooting still needs some work, he has shown enough signs for him to be at least respectable going forward. Defensively he has a lot of upside as his size and athleticism gives him the ability to play many roles on that side of the ball going forward. His helpside defense was a large strength for him as he was fantastic at using verticality to contest shots. In only 20.6 minutes per game he was able to get a block a game, something that is very exciting. He was great as an all ball defender too where he used his foot speed and length to give problems against driving players. When facing smaller players he swallowed any driving attempt, forcing them into contested mid ranges instead. The contests he makes are also very impactful, helped significantly by his length.
Weaknesses.
Many of the problems with Brown come from the mental side of the game. At many times he was completely out of control while attacking. He had many unforced turnovers as he would lose the ball in traffic or get offensive fouls on a frequent basis. As a playmaker he has got to improve significantly, shown in his absolutely atrocious 0.17 assist/turnover ratio. The lack of any sort of passing instincts led to many problems whether that be missing wide open players, passing right to the defense, making reads seconds too late, and many more issues. Shot selection was another big problem. Many of his attempts around the basket came over multiple defenders, these possessions have to start transferring into kickouts to teammates instead. His footwork was very sloppy as well with him traveling many times. There is also a big problem he has with forcing the issue, attacking opportunities that were not there. He needs to just make simple dribble moves until his handle is refined. Though I don't exactly hate some of the shots he takes, it's more of the timing of the shots that is ugly. He is simply not good enough to be taking the off the dribble threes and contested mid ranges that he does with less than ten seconds shaved off the shot clock. His three point shot is very clunky and that resulted in very inconsistent outcomes. Self awareness is something that in life and in basketball that is incredibly valuable, this is something he lacks at this point. I think he needs to be in a limited role where he gets punished for when he tries to do too much, similar to the realization Aaron Gordan had in Denver. Defensively while he has a lot of skill there is still plenty of untapped potential there. In the post he got bullied as there is a lot of muscle he needs to add to his frame. He fouled often while fighting for positioning, shown in hios alarming 5.2 fouls per 36 minutes. Off the ball he needs work with him falling asleep many times. With more consistent effort he could be a monster but changing someone's mindset is very challenging. There is an overall lack of polish to his game that he must work on to reach his high potential.
What I Rate Him As A Prospect.
Top 30-40
Where He Fits Best.
Brooklyn Nets: Bringing the Nets someone who has the defensive upside that Brown does in the back end of the first round would be great.
Denver Nuggets: Denver always news as many athletic, defensive players as possible alongside Jokic. He could be a great developmental piece behind Aaron Gordon who he could model his game after.
Utah Jazz: I will continue to advocate for the Jazz bringing in more athleticism as I feel that is the biggest thing they are missing.
Comparisons.
Kelly Oubre
Aaron Gordon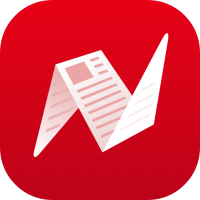 This is original content from NewsBreak's Creator Program. Join today to publish and share your own content.