18 year old 6'9, 203 pound forward out of Auburn
Averaged 9.4 points, 5.0 rebounds, and 0.9 assists on 44.0% fg, 29.7% 3, 74.1% ft
Background Information
JT Thor is one of the most interesting prospects in the class as where he lands on someone's big board is nearly fully dependent on whether you believe in his potential or not.
Strengths
He has one the highest ceilings in the draft. As an athletic wing who can guard multiple positions with upside as a shooter if everything clicks for him he could be a top ten player in the draft. The potential he has as a defender is ridiculous. His movement at his size is very abnormal as he has fluidity of a guard. In the pick-n-roll he was fantastic as his physical attributes give him the ability to guard the screen however you would want depending on the matchup. Against guards who are not much of an outside threat he has the length to effectively contain both the ball handler and screener. If he is playing against a guard who is more of a threat as a shooter he can just seamlessly switch onto them. His ability to block shots is better than most centers in this class as his length, timing, and athleticism led to him getting 1.4 blocks in only 23 minutes per game. Frequently he comes out of nowhere on helpside defense, swatting shots into oblivion. Though in most aspects of the game he is very raw, the ability to guard without fouling is something you would expect out of an NBA veteran as he contorts his body to contest and block shots without getting opponents to the charity stripe. The 7'3 wingspan he had shined most on closeouts where he smoothers or gets a hand on shots that no one else even has the capability to. With his crazy length he can effectively play help defense and effect perimeter shots. Length was a big helping hand in the passing lanes as well where he continued to be a defensive playmaker. The instincts and anticipation he showed continued to flash some natural feel for the game. Offensively he has a lot of work to do but the raw potential is absolutely there. He's got a smooth handle that he can create separation on very well for his size, the turnaround jumper and stepback were specialities of his. His ability to attack closeouts were impressive as he has a quick first step that most people his size cannot keep up with. Around the basket he is very impressive as he knew when to mix up electric finishes with using soft touch. The touch at the basket he has is very impressive as a whole, shown in his finesse on hook shots. He is one of the best athletes in the draft as he had many aggressive dunks and exciting lobs. There are multiple plays where he has near head at the rim finishes and makes it look easy. Though he shot a poor percentage from outside his comfortability and confidence leads to a projection of him becoming a respectable to good shooter. Many of his outside shots will come from him trailing on the fastbreak, pick-n-pops, and spot ups but the upside for him to shoot off the dribble is exciting.
Weaknesses
Many of Thor's problems as a player come from a lack of overall polish. Shooting wise he was incredibly streaky, especially without Sharife Cooper to set the table for him. I don't see many things wrong mechanically but he just needs to consistently have more reps. The biggest issue with JT is his playmaking. He processes the game very slowly as many times the read he makes is not the problem, it's the fact that he makes passes too late when the window is already closed. His passes are frequently telegraphed as defenders know exactly what he is going to do, making it easy for defenders to get steals. There are also plenty of moments where he just makes bad passes as he rushes himself, leading to a lack of precision on passes. While he will never be relied on as a big time playmaker he has to improve making simple reads off of drives, rolls to the basket, and out of the post. As someone who is just over 200 pounds at 6'9 he has a lot of weight to put on. During drives he frequently got bumped off his spots and had to settle for awkward floaters. He needs to also cut down on mid range shots as many times when he cannot get all the way downhill he settles for contested looks that are not a high percentage shot, unless he is on a fully rebuilding team these shots will not fly. Even though he is a fantastic rim protector he is not the best paint protector as he gets overpowered by more physical opponents, especially in the post. The biggest worry for me is just how boom or bust he is, I could see him being a complete failure unless he dramatically improves.
What I Rate Him As A Prospect
Top 25-35
Where He Fits Best
Brooklyn Nets: With the Nets already having such a talented roster they can afford to take a project that could be a big contributor when their stars begin to regress.
Utah Jazz: Utah has consistently been one of the best defensive teams in the NBA but they are missing someone who can be a great on ball defender like Thor.
New Orleans Pelicans: The Pelicans need more defense simply enough, if his shooting comes along he would be the perfect player for them.
Houston Rockets: The Rockets are going full rebuild mode so getting a player with as high a ceiling as him would be fantastic.
Comparison
Jonathan Isaac
Darius Bazely
Jaden McDaniels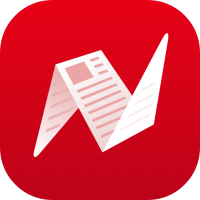 This is original content from NewsBreak's Creator Program. Join today to publish and share your own content.