21 year old 6'3, 193 pound guard out of Baylor
Averaged 16.7 points, 4.8 assists, and 3.3 rebounds on 47.1% fg, 41.6% 3, 78.0% ft
Background Information
Jared Butler was a huge part in Baylor's dominance as the backcourt of he and fellow first round prospect Davion Mitchell led to them winning the national championship easily.
Strengths
He is an elite shooter who has the versatility to play both on and off the ball. As someone who has shot nearly 40% from three on just under 400 attempts in the past two years it is undeniable he will end up shooting an elite percentage at the next level as well. His stroke is absolutely beautiful and he gets it off with consistent ease. As an off ball player he is one of the best players in the entire draft as he has an advanced nuance for creating separation. The way he navigates around screens is fantastic as he reads how to attack defenders off the screen, always understanding whether he needs to to flare or curl. His feel for relocating is up there with the best of the best as well. He stretches the floor multiple feet beyond the line as he can consistently hit threes NBA range and beyond, opening up the floor for his teammates. The ability he has as a shooter is far from one dimensional as he is nearly just as good off the bounce. His handle on the ball is incredibly smooth as he gets to his spots very well. He has a variety of moves he can use from beyond the line but mainly a slick hesitation into a pullup or his nasty pullback that he gets an insane amount of space on. While he may not have the most explosive first step, he still gets to the basket frequently as he gets defenders off balance often. This handle is something that you can clearly tell that he has crafted for many years, the rhythm he has just shows such a natural feel for the game. In the pick-n-roll he was fantastic as his experience in college continued to an advanced basketball IQ. He always kept defenses on their toes as he had a great mix of scoring and passing in ball screen actions. When teams drop he punishes them with pull up shots or floaters and when they go over he has great touch on lobs. Speaking more on his floater he did not shoot a great or terrible percentage but his confidence in it gives me hope that it will be a big asset for a small player like him going forward. While on the surface 4.8 assists is far from a great number, when you add the context that he was on a stacked Baylor team that had multiple ball handlers his passing looks a whole lot more impressive. He is a very good decision maker that is all about getting teammates involved. The passes he made were always right on the money and precise. What really makes me confident in his passing is some of the tight windows passes that he made which were sometimes very challenging. In transition he was very impressive as he runs the floor hard and makes split second decisions well. Defensively he is about as solid as they come for his size. His smarts were a big part in how solid he is defensively as he makes few mistakes on that side of the ball. The lateral quickness he holds was a big helping hand as well with him being a pest for opposing players to get by. Opponents only shot 32.4% against him, a number up there with the likes of elite defenders such as Moses Moody. Off the ball he is even better and team defense is the most important trait on that end of the court. He plays the passing lanes incredibly well getting an impressive 2 steals per game. For him being a bit undersized he is a very impactful help defender as he makes crisp rotations.
Weaknesses
I will first address the fact that he was medically cleared to play but I still have my worries about his health. While I am the farthest thing from a doctor, someone having a lingering heart condition scares me a lot. Many of the questions about him as a prospect come from a lack of elite upside due to a lack of elite size, explosion, and him being nearly 22 going into the draft. Though he was crafty around the basket with him shying away from contact and lacking explosiveness his percentages were not as good as you would want them to be. I do believe his craftiness and floater game will keep him alive for the most part, I am absolutely concerned about how he will fare against the top tier athletes that he will face on a nightly basis in the NBA. On defense he is very good for the most part but a lack of size does not give him the much wanted versatility in the modern NBA. He is a very polished prospect but I just do not know if he will get much better going forward and that heart condition worries me about his longevity.
What I Rate Him As A Prospect
Top 15-25
Where He Fits Best
New York Knicks: The Knicks have two big needs in the draft, shooting and passing. Butler brings exactly that as well as fitting into their defensive culture, a near perfect fit.
Atlanta Hawks: With Atlanta having two players in the backcourt that have had some injuries, getting a combo guard that can be a reliable player on day 1 would be the perfect selection at 20.
Houston Rockets: A PG/SG combo with him and Kevin Porter Jr. has a ton of versatility going forward. With both of them being combo guards that could be another part in the quickley improving young core of Houston.
Comparisons
Fred Vanvleet
Mike Conley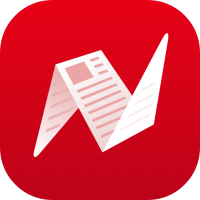 This is original content from NewsBreak's Creator Program. Join today to publish and share your own content.