21 year old 6'9, 206 pound forward out of Virginia
Averaged 11.3 points, 3.4 rebounds, and 1.2 assists on 50.3%, 43.3% 3, 92.7% ft
Background Information
Trey Murphy III is one of the best role players to come out of this draft as he fits the "3 and D" mold that every NBA team needs.
Strengths
He brings a skill set that is the most valuable in the NBA outside of being a legitimate star. Teams are always looking for wings who can guard multiple positions and be a great shooter, exactly what Murphy is. As a defender he is firmly in the argument to be a top 5 one in the class. His versatility is top tier as he has the length to guard forwards but also the fluidity to stick on guards with ease. With the ability to guard multiple positions value going up every single year, this skill alone gives him a legitimate case as a top ten player in the draft. Guards get completely overwhelmed as his length swallows any move they attempt. He is fantastic at closing out as his size constantly affects shots, blocking many of them. Even when he gets beat he recovers so well as his length helps to funnel players right into help defenders. In the pick-n-roll he was fantastic as well. His size allows him to provide help for the player who got screened and then his speed allows him to recover to his man in a way that is just mesmerizing, this was a very noticeable area of growth from him at Rice to him at Virginia. While on ball defense is his best attribute on that side of the court, off ball defense is an area that he could be a menace in with continual development. There were some excellent flashes of him coming out of nowhere for help defense. When everything clicks for him he can be a real playmaker by jumping into passing lanes and swatting opponents shots at the rim. I think his ability in the passing lanes can expand significantly as there are moments where the amount of ground he covers to get a steal is ridiculous. As a whole he is a truly elite defender that held his opponents to a ridiculous 32.8% shooting against him. Offensively his role is very simplistic which many will criticize him for but I would rather have a player who understands his role and plays it to perfection over some who is delusional about their skillset 100 times out of 100. He is a fantastic shooter who has a quick trigger that he gets off effortlessly. While like all shooters he has ups and downs, he is one of the more consistent shooters in the draft mainly due to how consistent his mechanics are. His range is something that extends multiple feet beyond the line as he spaces the floor out all the way to where the NBA line will be. While he will mainly be a spot up guy at the corners and wings he does project as someone who can be a movement shooter in the future. Trey was by far the best cutter in the nation as he shot a ridiculous 82.6% on cuts, the best out of anyone with 25 or more possessions of cutting. He has a fantastic feel for when to cut as he constantly catches defenders sleeping to generate easy points for himself. His ability to make subtle movements that opens himself up as a shooter was fantastic. The threat of him as a shooter allows him to kill teams by just doing V cuts, a move that I was quite literally taught in 6th grade basketball. While he has a long way to go as a self creator there are signs of him developing beyond just that "3 and D" mold. As a long strider with both very good touch and explosive verticality he can attack closeouts from defenders that are overaggressive. He has the projection to make the leaps that players like De'Andre Hunter, Mikal Bridges, OG Anunoby have in breaking the prototype of the type of players they are perceived to be. Being able to hit one dribble pull ups and things of that nature will be key going forward.
Weaknesses
The biggest make or break attribute for what level of a player Murphy will become is to what level his off the dribble scoring will reach. After his initial move is cut off he freezes as he lacks a secondary plan for when everything does not go his way. A big area of self reflection for him should be adapting with what the game throws at him instead of going in with a preset plan for when he gets the ball. Off the dribble scoring is an area that needs a lot of growth as he seems to rush himself, leading to inconsistent mechanics and off balance shooting. Movement shooting is something that needs work as well, with him looking uncomfortable at times. If he can improve as a non standstill shooter then that will change everything for him as he will then have the versatility to be someone that can be a threat off screens and in the pick-n-pop. As a passer he is a near non-factor, not terrible but just nothing that adds to the game. I would also love to see him get more aggressive on offense as many times he is too happy with just being there. Another area of the game he will need to speed up mental processing wise is on off ball defense. He is frequently just half a second late and with the margin for error getting even smaller at the next level his ability to read the game will need to get faster. Adding strength should be a major focus of his as that will help him in multiple facets of the game. He could be a legit small ball center that guards 1-5 if more muscle is put on. With more size he also could be a better finisher as if he could bounce off defenders and draw more contact than that could help him tremendously. Though I think he has one of the highest floors in the draft, many players that I have ranked before him could end up being better as his ceiling is just an elite role player.
What I Rate Him As A Prospect
Top 10-20
Where He Fits Best
Memphis Grizzlies: The Grizzlies could really use some wing depth. I love the future of him and all the other great defenders they have over there being a modern version of the "grit and grind" era.
Washington Wizards: The capital needs defense around their star guards so getting one of the best defenders in the class would be fantastic, he helps the spacing as well which is important.
New York Knicks: He fits perfectly in the defensive culture that New York is building and brings them much needed shooting.
Los Angeles Lakers: Getting someone who can bring reliable shooting and defensive relief for Lebron in the regular season would be a fantastic pick at 22.
New Orleans Pelicans: If the Pelicans either trade back or consider him to be their guy then getting him as a piece alongside Zion and Ingram would be a great fit.
Comparison
De'Andre Hunter
Mikal Bridges
OG Anunoby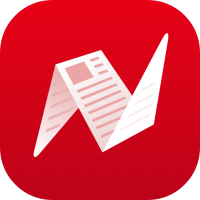 This is original content from NewsBreak's Creator Program. Join today to publish and share your own content.