19 year old 6'10, 219 pound forward out of the G League Ignite
Averaged 12.3 points, 4.9 rebounds, and 0.8 assists on 43.7% fg, 36.2% 3, 82.4% ft
Background Information
Isaiah Todd was a very hyped prospect out of high school but after a season full of ups and downs his stock declined significantly.
Strengths
At 6'10 with a 7 foot plus wingspan he has potential to be a top tier shotmaker. The form he has on his shot is nearly picture perfect as he hops into the shot and flicks his wrist beautifully. What makes him so valuable as a shooter is how versatile he is. Off the ball he was excellent at both running off screens and relocating as a means to get himself open. He just has such an advanced nuance of understanding how to get open without the ball, if he catches you sleeping for one second it's over. The skills he has running floppy sets or other things in that vein is similar to a guard, so unique for someone his size. In the pick-n-pop his upside is very high as he exposes slower big men often. His threat as a shooter also opens things up for the guard in screens as it forces the opposing team to either fight through the screen or switch and create mismatches. What makes him a prospect that can be so good is the potential he has as a self creator. As a ball handler he is quite smooth, especially when taking his size into account. In the mid range he was very skilled as his length allows him to rise over defenders with ease. Out of the post he also had a knack for hitting tough shots with a beautiful fadeaway that is a great late shot clock option. The most intriguing skill that he could have going forward is the ability to hit pullup threes as while it is not a consistent attribute yet, with his touch and mid range abilities it's hard not to see a future avenue of him being a high volume shooter who is taking multiple pull ups a game. Finishing was the other big strength of his offensively. He runs the floor extraordinarily well with few other big men being able to keep up with him. In the open floor especially he showed off explosive athleticism, some electric finishes in there. As a leaper he was a powerful one that rises up quickly. While many of his shots around the basket were open and in transition, he was also capable of getting tough finishes in traffic as well. There is some interesting upside for him as an off the dribble attacker as his long strides assist him in beating defenders. Passing is something that was inconsistent but showed some exciting flashes. He had a really impressive feel out of the post for hitting cutters and shooters. This passing also translates to the short roll where there is some real upside for him to be great at attacking a collapsing defense. While defensively he has plenty of issues, his size and mobility leads to an avenue of him being a plus defender at some point in his career.
Weaknesses
Many of the worries about Todd as a prospect come from his shot selection. His lack of a great first step leads to a lot of unnecessarily tough shots. This playstyle of tough shot taking led to many inconsistencies as while he is a tough shotmaker, the sheer amount of difficult shots he takes leads to him having many ups and downs even within a single game. The biggest problem he has is that he takes way too many contested mid range shots. I will always talk about how I appreciate players who mix in the mid range but he has to start transferring some of these into threes or paint attempts. He had a very weird problem with adapting to the farther three point line as many attempts came with his toe on the line. What is even more frustrating were the attempts that he was well aware of where he was on the court yet he was still taking about as long of twos as you can, even when these shots are going in they are simply not an efficient one. As a post player he continued to have an issue of forcing shots as he had tunnel vision on many possessions. While he was a good finisher for the most part, the lack of strength that he has did lead to some problems while finishing through contact. A main focus of his should be trying to find the balance of being aggressive while involving teammates. Defensively he has two big problems, effort and strength. We saw against NBA level competition him not being prepared for the level of physicality that opponents brought. Big men in the post absolutely destroyed him as his frail frame cannot hang with them. He brings nearly zero presence around the rim as while he can leap no one fears him at the hoop, they just finish through him like it's nothing. On switches he had some problems as he fell for moves easily. Effort was an issue as well with his footwork and contests being very sloppy at times. Mental processing will need to speed up with him being late on switches and rotations frequently. Overall he is a project who is going to need significant time before he is a high impact player, if everything goes right he does have sky high potential though.
What I Rate Him As A Prospect
Top 25-35
Where He Fits Best
OKC Thunder: With OKC being in a full rebuild taking a project with the upside that Isaiah could be the steal of the draft.
Denver Nuggets: The Nuggets have a history of taking players just like Todd. They have proven that they can develop these highly talented players that fell off between high school and the NBA for whatever reason.
Toronto Raptors: I would absolutely love to see him with one of the best development staffs in the NBA.
Comparison
Michael Beasley
Marvin Bagley
Michael Porter Jr.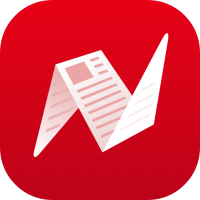 This is original content from NewsBreak's Creator Program. Join today to publish and share your own content.