19 year old 6'11, 265 pound center out of North Carolina
Averaged 9.5 points, 7.6 rebounds, and 1.4 assists on 51.9% fg, 50.5% ft
Background Information
Day'Ron Sharpe is an old school big man who projects to be a late first to early second round pick in the 2021 NBA Draft.
Strengths
He is a bruising big man who was one of the best rebounders in the nation. This ability to rebound shined most on the offensive glass as he was able to pull down a ridiculous 6.9 offensive rebounds per 40 minutes. What allows him to be such a special player on the glass is his incredible motor and strength. He was fantastic at getting positioning which mainly came from his strength, his swim move was nothing short of elite. While he has the physical tools, mindset is just as important as matter and his relentless playstyle is crucial in Day'Ron being who he is. We have seen during the 2021 NBA Finals just how important second chance points are, with that often being the difference between two teams that are so close to each other. His easiest offence was generated here as well where he frequently got putbacks, some exciting dunks in there too. The ability to crash the glass was not only great offensively as he controlled the boards and stopped players like himself from getting extra possessions. Fundamentally he is one of the better rebounders I have seen as he looks for his man immediately and boxes out hard. His hands were very strong as well, you will rarely see him fumbling a rebound. Offensively his role is quite simplistic as he runs the floor hard, finishes through contact, as well as setting fundamental screens and rolling to the rim with aggression. Playmaking was another area of intrigue as he made quick decisions and showed impressive touch on passes, a very important skill for big men in the modern NBA. Defensively his main value came from his motor as he continued to play harder than everyone else on the court. He frequently makes impactful plays in transition with excellent hustle. Even plays where he may foul or let up a basket the difference in energy from the other team with getting a routine basket versus a highlight play is noticeable. While he may not be the most explosive leaper as someone who is 6'11 and has solid timing he can be a decent shot blocker. The main value around the basket he brings more than anything is him being a big body who can effect shots without fouling. He also showed the quick feet that are needed out of big men in the modern NBA. This fluidity he has allows him to hold up much better against perimeter players than most centers. In the pick-n-roll he was able to be very good as well, something that is very important with that being by far and away basketball's most run play.
Weaknesses
As a shooter Sharpe will need to come a long way. There were many times that he muddied up the spacing as he was a complete non-threat from outside of the paint. Though his form is not terrible, him being someone who shot 2-14 on jumpers and 50% from the free throw line gives me little hope. Speaking more on his shooting from the charity stripe as an interior player that will be a large problem going forward. At the end of the game he will not be able to survive as a "Hack A Sharpe" game plan will be implemented. While I am interested in the upside of his playmaking he does have some clear issues. He has an issue commonly talked about with NFL quarterbacks of making predetermined reads, it appears that many times before he even gets the ball he is dead set on what he is going to do. At times he showed off impressive touch but there are just as many if not more moments of him showing a severe lack of finesse and accuracy on passes, feel is not totally there yet. His lack of gravity was also a problem as it made nearly every pass tougher than needed due to opponents sagging off. Nearly every time he attempted anything off the dribble was very ugly. He had a sloppy handle on the ball and lacked feel for help defense. Defensively he also has drawbacks that come along with his strengths. Occasionally he has poor defensive stance which can take away from the natural lateral quickness he has. A focus of his should be standing up straight much less which will limit the amount of times he gets beat significantly. While his shot blocking ability is solid due to a lack of elite vertical pop it will likely never be much more than that. As a whole with his playstyle being nothing special I just do not see anything more than a solid role player with him.
What I Rate Him As A Prospect
Top 25-35
Where He Fits Best
OKC Thunder: The Thunder are lacking size and landing a solid big man in the early second round would be a great pick.
Sacramento Kings: As the worst rebounding team in the NBA getting the best rebounder in the draft would be a phenomenal second round pick.
Comparison
Isaiah Stewart
Steven Adams
Kevon Looney
Tristan Thompson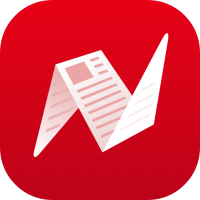 This is original content from NewsBreak's Creator Program. Join today to publish and share your own content.