19 year old 6'4, 210 pound guard out of LSU.
Averaged 23.0 points, 3.4 rebounds, and 1.4 assist on 40.6% fg, 32.5% 3, 88.2% ft.
Background Information
Cam Thomas is one of the most divisive prospects in the draft as the scoring numbers he put up were electric but how efficiently he was able to do that and the how good rest of his game is questionable.
Strengths
Cam is one of the most pure scorers that this draft has to offer. He is a top tier shot creator who has so many moves to get separation with ease. The best move he has to offer is his stepback as, when going left especially, he was able to generate great looks consistently based off that one move alone. His turnaround jumper was another strong suit as he was able to rise over smaller defenders especially with that move often. By far his biggest strength more than anything was just his confidence. While he may not always hit the shots, he always believes he will hit them which is half the battle within itself. He was able to hit the gutsy shots that teams need in late game scenarios. That tough shot making extended multiple feet beyond the three point line as he has a level of audacity to him that allows him to be unfazed during his ups and downs. When he caught on fire he was able to completely take over games by himself as few others could match his ability to hit difficult shots. Even though 32.5% from three is not a very impressive number, there are plenty of reasons to believe that his percentages will improve. His form is technically sound as he hops into his shot and then finishes with a high release point. He was much better as a catch and shoot player as he shot 38.1%, showing that his poor percentages were less about skill and more about shot selection. The percentage numbers for him will always be streaky due to his playstyle but with his continued growth as an off ball player I think we can see that number get to a respectable mark. There was clear growth from him without the ball in his hands throughout the year as he became a natural at effectively using screens and relocating for openings. He is far from a one dimensional scorer as getting to the basket was a big strength of his as well. While his actual first step is not that explosive he effectively uses moves such as hesitations to get by his opponent. Though he does do this shot a bit too much, I like the floater he has as he can do it off either foot to get over shot blockers. In the pick-n-roll he showed off some very impressive chops, even being ranked 6th in the nation in PPP (points per possession). All he needed was a bit of space from a screen and he was able to get downhill with ease. He was also fantastic at getting to the free throw line, looking like an NBA veteran with how he knew how to use his body to draw contact. Him being as good as he was at getting to the line and converting on his attempts will be key for his efficiency going forward. Transition was another area where he was able to generate easy baskets as he thrived with unset defenses.
Weaknesses
Even though Thomas is one of the better tough shotmakers in the draft, his shot selection has to be better. With players in the same vein as him it is always a tough balance between being aggressive and just taking awful shots. I am completely fine with the late shot clock looks and the occasional heat checks but the early clock moments of him forcing the issue is where I start to get frustrated. While he can occasionally hit these very contested looks he needs to calm down with these heavily guarded shots that are frequently just so unnecessary. I did complement his ability to take over a game by himself but he can also take his team right out of a game just as quickly due to his confidence never wavering, even when struggling. Shot selection continued to be a problem as many times he settled for mid range shots or awkward floaters instead of getting all the way to the hoop. Even when he got to the basket his actual finishing ability was not great, shooting only 51.5%. His problems as a finisher mainly came from him not being an explosive leaper and struggling to finish with his left hand. Though I have my issues with him as a scorer that I have clearly documented the big issue with him is that outside of scoring is either a nonfactor or a negative in every other aspect of the game. Decision making was any area that at best was neutral and many times was awful. He frequently missed wide open teammates as he was tunnel visioned into getting a shot for no one but himself. With a player in his archetype he does not need to make elite reads but he has a lot of progression to do with just making the simple reads. Defensively he has plenty of issues as well mainly due to poor effort. I do not like to say someone has a lack of effort as it feels like an attack on their character and a sign of them being a lazy person overall but when watching him it's hard to not see his lethargic attitude. Ball watching was a big issue as when he was not directly involved in the play he would completely fall asleep. There are even some plays where he completely loses his man without his matchup making any significant movement. He needs to focus on staying more locked in and understanding how to play help defense properly. On ball defense was an area just as sloppy unfortunately. The closeouts he made were incredibly poor as he either made lackadaisical ones or far too overaggressive one, footwork was really sloppy on some of these. There were also far too many examples of him taking unnecessary chances leading him to get blown by. His physical tools lend to him being a solid defender over time but his smarts and effort has a long way to come.
What I Rate Him As A Prospect
Top 20-30
Where He Fits Best
New York Knicks: The big apple is missing someone who can be a big time puch off the bench for them which Thomas would fit perfectly into that role.
Orlando Magic: With Orlando likely losing Terrence Ross via trades shortly, getting someone who could slide into that role perfectly would be great.
Comparison
J.R. Smith
Jordan Clarkson
Bradley Beal-lite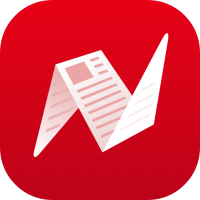 This is original content from NewsBreak's Creator Program. Join today to publish and share your own content.