19 year old 6'8, 229 pound forward out of Real Madrid.
Averaged 4.7 points, 4.6 rebounds, and 0.8 assists on 47.1% fg, 31.6% 3, 65.9% ft.
Strengths
Usman is an incredibly intriguing prospect as he is one of the most talked about players out of the Euro League in years. He has received some minimal hype since around 2016 and the excitement around him has developed every year until now, where he can finally enter the draft. Defensively he may just be the best player in the class. With both his rare physical traits, high effort, and instincts he reminds me of Draymond Green a lot. Comparing someone to a player who completely revolutionized the game is a high expectation but when you see them both having wingspans that are seven inches longer than their height and incredible fluidity for their size it is impossible not to see the similarities. Starting off in the pick-n-roll he is as good as it gets. With his incredible length and lateral quickness he can effectively guard two people at once by hedging, allowing the guard to get back in the play. The way he baits guards into passes by making the big appear to be open and then getting a steal with ease, showing a very advanced basketball IQ for his age. He also showed an ability to switch very well as his hip fluidity resembles that of a guard. Even when he occasionally gets beat on a switch he recovers extremely well and funnels players into blocks/contests. In transition or on a rotation where he will not be guarding his intended matchup he does very well at guarding perimeter creators. He continues to show off guard skills defensively as his hands are elite. The way he is able to time poking the ball away from guards is such a unique skill for a 6'8 player to have. His skillset is about as modern as it gets which teams will value a lot. Versatility is just so important and he is top tier in that area. While his block numbers were not something that stood out much, I do like what he brings to the game as a rim protector. In transition he frequently hustles back while others have already given up on the play. There are so many game changing plays where the other team thinks they have an easy basket but he swats then he comes out of nowhere to swat them, these types of plays are so deflating when you think you are going on a big run and this will be the exclamation point. He continued to show off an advanced understanding of the game on rotations as he rotates at the perfect time for help defense and lowers percentages at the rim. The closeouts he made were consistently very impactful as well because he can close distance so well and uses that 7'3 wingspan to effect opponents shots. In the post he was impressive as he has very good core strength and can give players fits down low. He fights very hard as he does absolutely everything that he can to make sure his man does not get post position on him. As a whole his unrelenting mindset, great smarts, and elite physical tools make him a player firmly in the argument for best defender in the class. Moving onto offense there are a whole lot of questions but there are some things to look at and see promise in. As a pick-n-roll player he sets strong screens and roles hard to the basket. He showed off some decent finishing ability too as his explosiveness in space and ability to finish through contact. His smarts continued to shine on offense as he knows how to position himself well in the dunker's spot for easy dump off passes and had some impressive moments of cutting at the right time as well. Going onto my favorite part of his offense, his playmaking excites me a lot. Off of the short role he showed a great ability to make quick decisions when the defense collapsed on him. As a whole around that free throw line he was very patient and waited for his shooters or cutters to get open. When posting up he was excellent at locating cutters too. He is a strong rebounder which is intriguing because he had some small glimpses of taking the ball off the glass and going all the way by himself. If he can continue to improve his handle then this has the potential to be a big part of his game.
Weaknesses
The biggest issue with Usman by far is a severe lack of offensive polish. Shooting wise there are a very long list of problems. He has one of the strangest hand placements I have ever seen. His mechanics are just so stiff and he legitimately looks very uncomfortable when he is shooting. Not only are his mechanics poor but they are very inconsistent as well, leading to very inconsistent results. The next big problem shooting wise is the fact that his shooting is only respectable when everything was perfect for him. Any factor such as him not getting a perfect pass, him not being ready, or him shooting off of movement led to results dropping significantly when they are already underwhelming anyway. It's just so concerning to see that 31.6% when most of his shots are wide open and from the corner. He has got mto become somewhat of a threat or he will kill his teams spacing as Garuba's defender will not even bother to rotate over to him. Now while I like the upside of him as a ball handler that part of his game needs to come along quite a bit. He has a loose handle that can be stripped pretty easily. When attacking downhill his problems as a ball handler really showed as he often got out of control which led to some really ugly turnovers. His ability to create space was another issue which can be attributed to his handle but I think the bigger problem is his lack of burst. For his size he has very short strides which leads to players being able to recover effortlessly. He needs to be able to attack closeouts for him to show off his biggest offensive strengths, playmaking and finishing, but he just can't at this point. Though I am a fan of his finishing there are some things that do hold him back as well. While his jumping with some momentum is solid, as a vertical leaper he can have some struggles. There are many plays where there is simply no way he should get blocked but he does because of his lack of vertical pop. His second jump was even worse as on putbacks he slowly rises up and gets blocked often. I was also confused by some occasional moments of him missing some point blank shots but this is really not much of an issue. As a whole he has a lot of polishing to do and will certainly take some time.
What I Rate Him As A Prospect
Top 15-25
Where He Fits Best
Washington Wizards: The Wizards need defense badly. While they were better in the second half of the year I still think the defensive value he could bring to the team would be excellent.
Denver Nuggets: While I don't see him failing to the Nuggets the fit alongside Jokic would be beautiful.
Houston Rockets: I will continue to suggest the Rockets take high upside players at 23 and 24 which Usman is. A frontcourt of him and Wood could be awesome as well.
Comparison
Draymond Green
Bam Adebayo
Andrei Kirilenko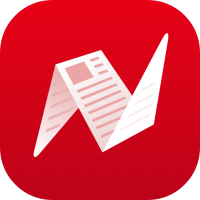 This is original content from NewsBreak's Creator Program. Join today to publish and share your own content.