20 year old 6'1, 180 pound guard out of Auburn.
Averaged 20.2 points, 8.1 assists, and 4.3 rebounds on 39.1% fg, 22.8% 3, 82.5% ft.
Strengths
Cooper is a very confusing player as he put up huge numbers in his one season at Auburn but he has many drawbacks that come with him. Starting off positive he is one of the quickest players in the draft. His first step is electric as he can blow by players with ease. He has such a tight handle as well and he can break down defenders with ease. The way he can change pace looks so effortless. How he explodes off his in and out or his hesitation is mesmerising. As a whole he has a very tight handle that is challenging to strip and many slick moves to get by defenders. If he ever has a switch on him then he burns them, with the quickest guards barely being able to keep up with his electric speed having a slow footed player on him is a nightmare. Off of a screen is where we really see Sharife thrive. Scoring wise off of the pick-n-roll and with him getting dowhill as a whole he is fearless. Though he is very undersized he lacks no confidence in attacking bigger players at the basket. He is incredibly creative around the basket which is very important as he needs that to finish around shot blockers. The ability to generate easy points by getting to the free throw line 9.3 times per 36 minutes will be very important to his scoring success at the next level. His floater is something that showed some really nice signs and if he can raise that to a different level that will be very important to him overcoming his size. The area where he showed off his best ability was his passing out of the pick-n-roll. He explodes off the screen and leaves his man in the dust, which puts the defense in a very tough position. When the defense commits to the big and does not help he has an easy layup. If the big commits to him he can do one of his great wrap around passes. After the weak side defender slides over for help he can do one of two things; hit a backdoor cutter with a lob or make a pass to the opposite corner. It reminds me a lot of the way Trae Young attacks the pick-n-roll and if a team gets him the same personal Trae has it can be deadly, just to a lower extent. He frequently makes very challenging passes that only the top tier passers can. The way he makes cross court passes and lobs with his off hand is just outstanding. Many times a game he will make tight window passes that only his teammate can get. As the game speeds up for everyone else the game is in slow motion for him. In the open court he is absolutely electric as he flies up the court and with a defense that is not yet set he thrives. He makes full court and half court passes so effortlessly. The touch and accuracy on these passes are so amazing. Playing alongside elite athletes and with a team that loves to run he will flourish. While he has plenty of problems shooting wise, he at least shows a lot of confidence when he shoots. Now onto defense there are clear issues as well but there are some things that are promising. He has very quick feet and when he stays locked in there are moments of him sticking in front of his man very well. His scrappiness is something that I absolutely love as he takes charges and fights for rebounds, continuing to show his fearlessness. Size will always be a big problem but with his quick feet, anticipation, and scrappiness I think he can be passable, which not enough people give him credit for.
Weaknesses
While I appreciate his confidence shooting, the results are ugly. His mechanics are terrible to be frank. His shot is this very long, slingshot-like shot that he does not jump much on. As a shorter player it is already difficult enough to get your shot off but with how long his release takes almost every shot ends up being contested no matter where the contest starts. He also leans back on every shot, just continuing that theme of him making everything so tough for him. I will again say I appreciate his self confidence but he needs to improve his shot selection desperately. Self awareness is a very important skill, not just in basketball but life as a whole, so knowing what your strengths and weaknesses are is a key trait to being a great player. He takes so many outside shots for someone of his caliber as an outside shooter and it is so annoying to watch. At the end of the Alabama game his shot selection issue really stood out to me; to give some background on the situation it was 93:90 with 28 seconds left, all they needed was to get a bucket and #22 was wide open going to the basket but he went for a pullup three. Another big area where shot selection is a problem comes around the basket. He is fearless to a fault as he takes reckless shots on a regular basis. With his size he is going to need to go for more finesse oriented shots like floaters to get that percentage at the basket up from the awful 47.9% it is right now. The floater was a solid shot for him, he just has to go to it more and get more consistent with it. A big worry for me as well is how beat up he may get over the season, continuing to add more strength and finesse to his game should help this though. He needs to be able to punish teams for going under screens which he will see plenty of. Adding a pullup jumper and expanding that floater will help but until that improves his lack of shooting will slightly limit his pick-n-roll play. He averaged 4.2 turnovers per game but that is not much of a worry for me as that is typical for high usage players. All of the top playmakers will have some passes that are forced because they know that most times they can make those passes. The only thing that worries me about his turnovers is that there were some key ones at the end of games that killed his team. There are always going to be problems with Sharife defensively due to his size. Even someone like Russell Westbrook who has just above average size for a guard could punish him as he is 3 inches taller with a wingspan that is 7 inches longer. It is hard for someone like him to make impactful contests as shooters just rise over him with ease. Knowing that his size leads to poor contests he goes for overaggressive contests that leads to a lot of fouls on jump shooters. Effort on defense was poor at times and with him already having a long list of defensive issues that can make him a liability at times. Teams will constantly have a gameplan of hunting him on defense. He will need to improve at getting around screens and taking advantage of his quick feet to not be a big issue.
What I Rate Him As A Prospect
Top 20-30
Where He Fits Best
Los Angeles Clippers: The Clippers need passing more than anything so landing one of the best in the draft with the 25th pick would be a home run.
New York knicks: While I may be worried about the shooting on the Knicks with Cooper, they need an electric playmaker.
Comparison
Ish Smith
Trae Young-lite
Isaiah Thomas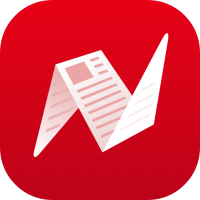 This is original content from NewsBreak's Creator Program. Join today to publish and share your own content.