20 year old 6'5, 190 pound guard out of UConn
Averaged 18.7 points, 5.7 rebounds, and 1.8 assists on 44.7% fg, 29.3% 3, 77.8% ft
Strengths
Bouknight is one of the most interesting players in the entire draft. While playing he proved to be one of the most explosive scorers to come out of this class but due to an injury riddled year we were only able to see him in 15 games during his sophomore year at UConn. The first thing that pops out while watching James is that he is an elite athlete. He is one of the quickest players in the whole draft and that makes him very hard to stick in front of. I love how well he can change speeds, after a hesitation he explodes to the basket and blows by players with ease. As a finisher he is absolutely electrifying. He is a very explosive as a jumper both off 1 and 2 feet, as he frequently lands impressive dunks. In transition he is just fantastic. He outran nearly everyone, as he can either take it off the glass and take it all the way by himself or he can run the floor to catch a lob. What I love more than anything is his aggressiveness going downhill, though he is only 190 pounds he is not afraid to go at anyone. He is an excellent finisher through contact as his balance and ability to readjust in mid air makes him unfazed no matter what the defense is. After curling off a screen, cutting, or running a PnR roll he explodes to the hoop basket so effortlessly and generates himself easy looks. His touch is fantastic as well. As a whole he is an elite finisher who will live at the basket and at the free throw line, generating himself great looks on a consistent basis. Now moving onto the next level of scoring, he is incredibly smooth in the mid-range. While numbers wise his off the dribble percentages were not great, I trust that with more time this will come along. He creates space for himself with ease by using his elite stepback or stop on a dime for a pullup shot. He is a pure scorer with high confidence and an elite ability to be a tough shotmaker. I see him being someone who runs a ton of pick n rolls and creates space in the mid-range, this is something that will be a large area of strength for him. Onto the last level of scoring, his three point percentage was bad but there is supreme upside there. He has solid mechanics, a good free throw percentage, and confidence from outside that gives me belief that it will come in time, his recent workouts showed some significant improvements as well. He continued to show off that deadly stepback and smooth handle when he was creating shots from beyond the arc. I love what he has the potential to do as someone who can take one dribble off a screen and pull up for three. There are some deep and contested threes that show upside for him to be a top tier shot creator/maker in the league. This potential for him to be a top tier three level scorer is a very valuable attribute. While I have my issues with him as a playmaker it was something that took steps throughout the year and his film sessions with Mike Schmitz clearly shows that he is self aware that if he can improve his passing it will take his game to a whole nother level. Defense is another issue I have big problems with but the upside and moments are there. When locked in on defense he showed off quick feet and great length that makes him someone who can guard 1-3. He can really be a lockdown defender when he wants to, it's just how consistent is that want going to be. He showed off an ability to play above his frame yet again in the post where he fought very hard and never gave up even when switched onto bigger players. There are also times where he made some great rotations and played perfect help defense even though that area has plenty of issues.
Weaknesses
My biggest worry about Bouknight is his playmaking. I will again say that I appreciate the fact that James is self aware about his issues as a passer but unless he actually improves that problem then it does not matter. At a lot of times he forces things that are just simply not there, whether that be unnecessary passes or drives that are simply not there. The biggest problem in specific when it comes to his playmaking is that he takes far too long to process things. Out of the PnR he takes way too long to process things and this leads to a lot of passes after the read was originally open. In the NBA where these decisions will have even less margin for error the game will need to speed up for him. Some of his worst moments came when he was doubled team or trapped off the screen, he just completely froze when teams did this and at the NBA level opponents will take advantage of that until he improves. His shot selection can definitely be very questionable as well. He has the playstyle of the classic 6th man spark plug, where in some games those shots are all going to be falling and it will be looking great but there will be other games where he will take his team out of the game when the shots are not falling. As a whole he needs to just let the game come to him instead of forcing things that are not there. Shooting must become more consistent for him to reach his potential as a scorer. I think the inconsistencies mainly come from him taking so many difficult shots and him not being comfortable as a catch and shoot guy. He only shot 8/37 on catch and shoot opportunities which really limits what he can do off of screens as teams will just go under which limits what he can do as an attacker. A huge concern for me is his defensive consistency. Off ball he just falls asleep way too often. He gets caught ball watching far too often and this lead to many moments where he either got burned on cuts or action on off ball screens. While he did acknowledge his defensive flaws with Mike Shmitz, it did concern me a bit that he was giving reasons for why he lacked effort instead of just saying that his lack of effort was simply inexcusable. If he was just a bad defender then I would be less mad but seeing him be a great defender on one possession and then just fall asleep on the next is very annoying, I feel that this is a really bad look on someone's character. Other than just pure effort his biggest defensive problems come when trying to guard screens. He lacks the ability to get skinny and navigate around screens that guards need in an NBA that is so screen heavy. There were many examples of him not making the rotations that he needed to which lead to either wide open shots under the hoops or wide open corner threes. As a whole everything that will decide his long term potential is his consistency.
What I Rate Him As A Prospect
Top 10-20
Where He Fits Best
Indiana Pacers:The Pacers need a real scoring punch to bring off their bench and James brings just that. Their starting lineup is rock solid when healthy but someone who can be an explosive scorer off the bench would really help.
New York Knicks:The Knicks need scoring, point, blank, period. While he does not fill their shooting need immediately, I still think what he could bring as a spark plug would be very valuable.
Comparison
Jordan Calrkson
Lonnie Walker
Derrick White
JR Smith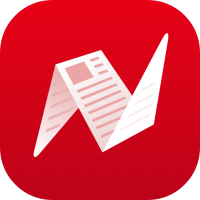 This is original content from NewsBreak's Creator Program. Join today to publish and share your own content.