18 year old 6'10, 240 pound center out of Turkey.
Averaged 19.0 points, 8.7 rebounds, and 2.7 assists on 63.2% fg, 20.0% 3, 79.4% ft.
Strengths
Sengun is one of the most interesting players in the entire draft. The way he dominated the Turkish league at such a young age was something that we have almost never seen. He has an old-school game with him being an absolutely elite back to the basket player. His footwork is just so advanced beyond his years. What I love is that he has a counter for absolutely every and anything that a defender does. There are just so many possessions where the defenders play near perfect defense but Sengun still scores with ease by using elite pivots and pump fakes to kill his man despite their best efforts. You can just tell that he has been in the lab for years, studying all the best post players and perfecting their moves. There are also many times where he just overpowers people with brute strength instead of finesse. He has more than enough size and physicality to be banging with the bigs in the trenches for an entire game, exhausting his opponent throughout a game. As far as touch goes he is matched by very few. He has one of the softest touches I have ever seen and mixed with his great skills in the post he is just a dominant force down low. Off the roll he yet again showed an elite ability as a finisher. He had some great moments of showing burst off the screen and then vertical pop to finish with powerful dunks. Off the short roll he also showed off a nice ability to get the ball, make a quick move and then finish. He also generated a ton of easy looks off of getting offensive rebounds and putbacks where he was incredibly efficient. The positioning and strength he showed off made him potentially the best offensive rebounder in the class. He brings a lot of value in transition where he was simply much more athletic than other bigs in the league. I love his potential to take bigs off the dribble as his first step is pretty quick and his handle is impressive as well. He continued to show off good footwork as well with some impressive euros and times where he used his long strides to navigate around defenders. He also lives at the free throw line where he was able to get to the line 6.6 times a game, this will be an easy source of offense for him his whole career. As a whole he is the most dominant player on the interior that this class has to offer. The upside Sengun has as a playmaker excites me so much. He is a more than willing passer who makes quick decisions and throws precise passes. There are so many moments where he can take the ball right off the glass and go all the way, having guard skills at 6'10. I love what he can do as a passer off the roll where his threat as a finisher forces the defense to collapse and then he can kick it to the corner. He was also excellent at taking advantage of double teams. With how dominant he is down low teams teams are forced to throw doubles and when they are thrown at him he makes split second decisions to locate the open man. While a team is not going to revolve their offense around his playmaking like the Nuggets have with Jokic, he is someone who can absolutely be a playmaking hub on the block and at the elbow. With the constant development of the game of basketball we =see the value of bigs who have guard skills skyrocketing, so with him being someone with a solid handle and being a high IQ playmaker a lot of teams are going to hold him in very high regard. The upside he has as a shooter is something I am very intrigued by. He has a quick trigger that allows him to get shots off with ease. Though his attempts were limited and his percentages were not great, the signs are most definitely there. While most of his shots will likely come off the pick n pop where his threat as a roller helps him tremendously, there are moments of off the dribble and stepback threes that are very exciting. With his form, mid-range shooting, and good free throw percentage on high attempts I am very confident that he will become a great shooting big. Defensively while I have my worries, there are plenty of positive attributes he brings on that side of the ball. He simply does not allow opposing teams to get extra possessions as when he is on the court the defensive glass is controlled by his team. The main value that he brings when it comes to stopping the other team is him being a big body around the basket. He has a good understanding of how to use his size and strength around the hoop to cause lower percentage shots. There are some great examples of him swatting away shots or using verticality to protect the rim without fouling. He continued to show off very high basketball IQ by using angles to funnel his opponents into help defense. While he is traditionally a drop big, he is quick enough to provide help on a screen but also still be in position to guard his man when a pass is made. There were also some good moments of him understanding his matchup and stepping up to contest shooters out of the pick-n-roll.
Weaknesses
By far the biggest concern I have with Sengun is his overall quickness. While he is incredibly skilled, the NBA is moving towards a league that is all about athleticism and versatility. Someone like Kai Jones is so much less skilled than Sengun but many teams will value Jones more due to athletic upside. While he is great in the post, there are many possessions where he is endlessly doing post move after post move to try and create separation because he can not do it with athleticism. He can also have struggles when it comes to creating for himself on the perimeter as while his first step works against slower bigs, when facing more elite athletes he has issues getting separation. The main area where quickness is a real problem is on the defensive side of the ball though. Drop bigs are losing their value more and more by the day. He struggles supremely when he is forced to flip his hips on a switch. His closeouts are very slow as when he goes from help defense to a perimeter closeout he looks like he is in quicksand. At certain points he does not even give an attempt to make closeouts on the perimeter, mirroring exactly what happened in Jazz vs Clippers game 6 with Rudy Gobert. Even on the interior there are plays where he does not get a contest at all, on these plays he just looks lazy. He will really have to be an elite offensive player so he can not get played off the court against elite shooting rosters. Though I love his upside as a shooter, it is something that will take some time. At this point the results are just not consistent yet. I think it is something that will just come with more repetition and shooting coaching who will give him the necessary patience. At times he forced passes or made a fancy pass when he did not need to but that will happen, not really a big concern for me. He really does not have that many weaknesses but it is the one big question about him surviving in a more perimeter centric NBA is something that is a very large concern.
What I Rate Him As A Prospect
Top 10-20
Where He Fits Best
Charlotte Hornets: The Hornets need a center of the future badly. Every other position they have promising players for the future but they need a big body in the middle. I also think them bringing in someone who can bring in some more playmaking alongside Lamelo is a good idea so the ball is not always in his hands.
Toronto Raptors: Center was by far the biggest weakness that the Raptors had last year. With how athletic this team is and with how much defensive versatility they have they can hide his weaknesses and he can bring them a much needed offensive punch.
New Orleans Pelicans: If the Pelicans decide to go all in on offense, getting them a center who could space the floor alongside Zion and run action with him could make them elite offensively.
Comparison
Nikola Vucevic
Domantas Sabonis
Jusuf Nurkic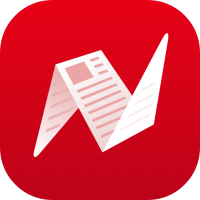 This is original content from NewsBreak's Creator Program. Join today to publish and share your own content.