22 year old 6'7, 220 pound forward out of Gonzaga.
Averaged 18.6 points, 5.0 rebounds, and 1.8 assists on 52.9% fg, 44.0% 3, 87.8% ft.
Strengths
This was by far the easiest scout I've done yet. This is due to the fact that Corey has a very defined role that every team needs: he is the BEST shooter this class has to offer. There are plenty of great shooters in this class but what makes him stand above all? What makes him a truly special shooter is that he can shoot in every way imaginable; off the catch he's got it, off the dribble he's got it, moving he's got it, from deep he's got it. This makes him the best and most versatile shooter in this draft. He has one of the most smoothe shots I have ever seen as it is the textbook quick trigger shot you want from every prospect. As a catch and shoot player few match him with how consistent he is and how he is fantastic as a shooter from everywhere on the floor. He is someone who you can not even give an ounce of daylight because he really just doesn't miss when open. Unless your contest is great it barely even affects him, which shows how confident he is. That confidence is so important because you can be the best shooter in the world but if you don't think you are the best then it doesn't matter. He is a player you can completely shift a game with his shooting alone, like in the Virginia game where he dominates without even dribbling much, very Klay Thompson-esk. When he gets hot you can see him start to hit these crazy shots that only the best shotmakers can, some near logo shots in there that are just awesome. His off ball ability is fantastic which is what really makes the best shooters the best. If he catches the person guarding him slipping for a second he does a perfect job of relocating to get himself open. Just always a guy who is in the right place at the right time. On the fastbreak he is always in the right spot while the defense is scrambling to get a wide open three. He is elite at running off screens which gives his coach a ton of creativity of different off ball plays they can run. I absolutely love the baseline out of bounds play that Gonzaga ran for him. The shots he was able to make while fading off screens really impressed me. It puts the defense in such a tough spot because Kispert only needs a split second to get his shot off, meaning they have to switch which leads to mismatches. Going more into how he can help teammates he is a very good playmaker, just not in the traditional sense. His gravity is something that opens up the game for everyone on the court so much. He stretches out the defense so much with how he can be a threat from multiple feet beyond the arch. When he runs off screens the slip man gets open so frequently because the defense is always scrambling to close out to him. On the break there are plenty of examples as well of his gravity on the perimeter leading to wide open baskets around the hoop. While most of his shots came off the catch there were some promising signs of his pump faking, taking one dribble to the side and hitting shots. While shooting will always be the thing Corey is known for he really came around as an all around player during his 4 years at Gonzaga. His finishing is definitely the biggest strong suit outside of shooting. While he may not look very strong on the surface, he is well built and this helps him be the 63.2% finisher that he is. While this is the most prototypical thing to say about a white guy who can dunk, he does have some sneaky athleticism too with some impressive dunks both off 1 and 2 feet. He went from a strict spot up shooter to someone who could use handoffs to get a head of steam going downhill or use a fake effectively to get his defenders off their feet and attack. While the moves he used to beat defenders were not very complex, they were simple but effective. Some nice hesitations, jab steps, and crossovers in there that I feel he can continue to expand on to grow his scoring. His cutting is a very strong part of his game as well, he showed an advanced understanding of timing for when to cut and a great ability to finish. His touch around the hoop impressed me a lot where he showed off fantastic body control, using his strength to bounce off defenders and hit tough shots. He is a good rebounder as well where he yet again shows off the fact that he is much stronger than you may think. His defense is not amazing but him having an NBA ready body and being very smart on that end leads to him being solid, which is all you really need at a shooter his caliber.
Weaknesses
My one thing about Kispert, and this is both a good and bad thing, is that you know who he is as a player. I just don't see him improving that much because almost everything he could master he has. He is not much of a self creator at all which really limits his ceiling. His lack of burst leads to him struggling to get by players. His handle is very simplistic with him not having any advanced moves to break down defenders. Even when he gets open of one dribble pull ups he could be hitting them at a better rate than he is right now. He has a loose handle and lack of ball security that leads to him having a lot of unnecessary turnovers. While I did praise his overall playmaking due to his great gravity his actual passing has a long way to come. He had a lot of weird moments off of screens where his timing was just completely off when trying to hit the roll man. There are moments where he can take too long to process the defense and either he makes a pass too late or misses the open man entirely. He also has a bad problem of telegraphing the passes he is going to make so when defenses read his eyes they can get easy steals, you see this especially when he is hitting the man on the roll. While his defense is not bad, his lateral quickness really limits him on that end. I think his individual defense will just always lack compared to his team defense due to that underwhelming athleticism. He got hid frequently on the other teams 4s but in the NBA where everyone will be athletic and he'll be attacked in screens he may see some real problems. Jus overall his ceiling is really limited due to his athletic shortcomings and problems as a self creator, he probably just is who he is for the most part.
What I Rate Him As A Prospect
Top 15-25
Where He Fits Best
New Orleans Pelicans: They need shooting more than anything so getting the best shooter in the class would be huge for their future.
Golden State Warriors: Getting the Warriors a player who can make an immediate impact as a shooter off the bench at the 14th pick would be a pipe dream for them because as weird as this may sound, outside of Steph and Klay the shooting on this roster is not great.
Boston Celtics: The Celtics need more shooting and bench play so if they could snag him at 16 I would be extremely happy.
Memphis Grizzlies: Getting more wings would be my main goal if I was the Grizzlies GM. Having as many people as possible to space the floor for Ja is huge as well.
Comparison
Joe Harris
Klay Thompson-very lite
Bojan Bogdanovic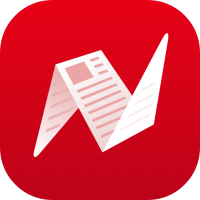 This is original content from NewsBreak's Creator Program. Join today to publish and share your own content.