18 year old 6'8, 210-220 pound forward from the G League Unite.
Averaged 15.8 points, 7.2 rebounds, and 2.7 assists on 38.7% fg, 24.6% 3, 62.5% ft.
Strengths
What will immediately stand out while watching Kuminga is his insane physical skill set. He is a lean but very strong 6'8 forward, the prototypical build you want in the modern NBA. When looking at players like Jayson Tatum they have a nearly exact build to Kuminga which allows these players to be incredibly versatile on both sides of the ball, the most valuable ability in the NBA. The best current skill Jonathan has is what he can do out of the post. While watching both videos of him in high school and the G League you can see that the post is his bread and butter. He is a very strong player who has the ability to take advantage of smaller players down low. Even when matched up against bigger players his footwork is so great and his mix of length and shot making ability allows him to rise over players for beautiful post fadeaways while also being able to use his burst off the dribble as a way to blow buy players on the baseline. What also shows how natural of a post player he is, is how good of a passer he is out of the post. While in other areas his playmaking ability can be very shaky, after the other team is forced to throw double teams and help defense he has a great sense to hit back door cutters going to the basket and then zips in pinpoint passes to get them easy buckets. The next thing that really flashed for Kuminga was the incredible potential he has out of the pick n roll. He has this burst off the dribble with a mix of very long strides that will make him a nightmare for a majority of wings to guard with the ball in his hands. Then that threat of his ability while attacking the basket allows him to stop on a dime and hit his pullup midrange jumpers that he loves. He also is a menace when defenders are closing out as the defenders are put in jail as after making a hard close out they then have the challenge of adjusting and trying to stay in front of a uber athletic 6'8 player. When the defense then collapses on him he showed a solid enough ability to hit big men while rolling to the hoop. Being able to play out of the pick n roll with that size and athleticism can really take his scoring to the next level as it can make him a potential great 3 level scorer who can take advantage of switches, get to the basket where he can get easy points or free throws, hit pullups from midrange, and then hit his big on the roll or open teammates in the corner/wing. He is a very impressive wing rebounder pulling down 7.2 per game and after grabbing those boards he does a very good job of being able to quickly get up and down the court, forcing the defense to scramble which will generate plenty of great opportunities for what team he will play for. While his defense is not fully there right now (I will talk about that more later) the upside on that side of the ball is undeniable. When you see him locked in using that incredible frame and athleticism by making hard closeouts, being in defensive stance and clamping his man up 1 on 1, being a weak side defender blocking shots, and being an elite pick-n-roll defender by using his speed to guard quicker player while being able to also switch using his strength to be a stopper in the post you can see an elite defender within him.
Weaknesses
Compared to the rest of the top tier prospects in this class Kuminga has quite a lot of flaws that as a GM would make me scared to draft him even with the enormous potential he has. The thing that is by far most scary about him as a prospect is the worries with his shooting ability. Mechanically it's not awful but there are definitely some things that I would like to see the coaching staff he goes to. The first thing is how inconsistent his base is while shooting, randomly his legs will kick out which can lead to some really ugly shots. There were some bad bricks/airballs in there that are worrying. Other than that it is mostly solid form wise even if you have the occasional elbow flare or lack of alignment with the rim, I just really want him to do one thing over this large period of time between when the G League bubble ended and the draft which is get his jump shot form consistent, then the results should come next. His touch and decent enough free throw percentage gives me confidence that he can at least become an average shooter if he puts that work in but that shooting is the thing that will separate him from the Jaylen Brown level to the Justise Winslow level. Another part of his game that is incredibly concerning is his shot selection. While I always will appreciate when players still mix in the mid range a good amount to keep their scoring versatile, sometimes the very bad mid range shots that he can force are worrying. It seems like sometimes when he isn't able to blow by his defender instead of pulling the ball out or passing it out to a teammate to reset the offense he will decide to just force a shot and though he can make them occasionally it is just not good offense. He also takes quite a lot of outside shots, a good amount being off the dribble, even with his poor percentage which yet again shows a somewhat sense of a lack of self awareness. While the defensive potential is definitely there, both his effort and IQ makes him a pretty shaky defender in the current day. With his mix of athleticism and size he should be a near elite one on one defender but when you see his frequent pitiful effort it can be cause for concern. His defensive stance is very poor as far too often he is standing straight up which causes him to get blown by way too much, sometimes he can still catch up based off of athletic tools alone but at the next level he will not be able to get by with that. That lack of effort can and will be exposed off the ball as well where he gets caught sleeping and will get destroyed with back door cuts/off ball screens. His IQ is also a part of the issue as well when you see him having worrying lapses off ball and not properly playing screens on the ball. Another part where his basketball IQ is an issue is playmaking. While in the post it was mostly good outside of that is where it starts to become a problem. Though the willingness to pass is there which is important, it more comes down to his understanding of advanced defenses and touch on passes. Turnovers are a big issue, shown in him only getting one more assist than turnover with the Ignite. One play he is way underthrowing his defender and the next he is airmaling his teammate on an outlet pass. He also has a poor sense for players in the passing lanes as he throws so many unnecessary turnovers just from not seeing the defender or not throwing a hard enough pass. Many more turnovers can come from his loose hold on the ball while driving, he gets stripped very frequently and must get a stronger hold on the ball. As a whole when you step back and look at his basketball IQ and shooting ability you can see a clear avenue where Jonathan Kuminga is a very boom or bust prospect.
What I Rate Him As A Prospect
Top 5
Where He Fits Best
OKC Thunder: Would give him the time that he needs to grow as a player with them not being pressed to win now. He would be paired alongside multiple talented guards who could provide him easy scoring opportunities. They have the very good coaching and development staff that could really unlock his unreal upside.
Houston Rockets: At this point in their rebuild they need anything they can get so having the chance to take a very high ceiling player like Kuminga would be a well worth experiment if the more safe top prospects are off the board at that point.
Comparison
Jaylen Brown
Pascal Siakam
Justise Winslow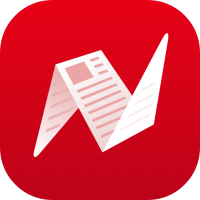 This is original content from NewsBreak's Creator Program. Join today to publish and share your own content.