As a parent, one of the biggest challenges of taking a family road trip was always how to keep the kids occupied and entertained while we were driving. Because let's be honest, if your kids aren't entertained, they'll probably be doing one of three things; complaining, annoying each other, or annoying you. As I look back, I realize that some of the most fun we ever had in the car was when we made up silly games, had family singalongs, or created contests out of the most ordinary things. If you're looking for ways to pass the time on your next road trip, try one of these fun family car games!
Car karaoke
Choose songs from your playlist and sing along! Take turns performing solo, in duets, or as a family! Sing songs that you already know by heart, search for the lyrics online, or find actual karaoke versions on YouTube.
Sing-a-longs
Turn your car into family camp time by singing classic camp songs. During the winter holiday season, change things up and switch to Christmas carols. Our favorite was The Twelve Days of Christmas with hand motions!
Trivia cards
Test each other's knowledge! Take turns asking each other trivia questions and keep track of each person's points. You can use cards from a board game, print them from an online source, or buy different packs of age-specific cards. Pro tip: look for your local "teacher store", there will be cards for every age and subject you can imagine!
Scavenger hunts
Before you leave on your trip, create pre-made scavenger hunts. Decide ahead of time what types of things to look for. It could be anything from specific types of places, common or unique objects, or even people doing specific jobs or activities.
ABC Game
Everyone has to find the letters of the alphabet in order on signs, license plates, buildings, or anywhere outside the car. As you find each letter, you have to say it out loud and tell where you see it. Only one person can use each letter location!
More alphabet games
Choose a topic, such as movies, famous people, cities, animals, or any other topic you can think. Then go through the letters of the alphabet, having each person name something from the topic for every letter. If you can't think of one for a specific letter, you get a penalty point. The person with the least number of points at the end is the winner!
"Who Can Find the Most" contests
Choose a category and see who can find the most! It can be types of cars, license plates from different states, animals, or anything else. You can keep track in a notebook to see who find the most!
Would you Rather?
Play a car version of the classic game by using cards from the board game, or make up your own questions. It doesn't matter where you get the questions, the fun comes from the discussions!
I Spy
Each person takes a turn choosing a secret object that they can see either inside or outside the car. Then they tell the color, shape, beginning letter, or other descriptor and let the others guess until someone gets it right. For example, "I spy something blue", or "I spy something square".
20 Questions
One person thinks of something and the others have to guess what it is. How will they know what to guess? The rest of the players get to ask up to 20 questions about it to help them figure it out. If one of the other players guesses correct, that person gets a point. If no one guesses before the question limit is up, the person who thought of it gets a point.
Guess My Number
One person thinks of a number and the others try to guess what it is. With each guess, the person who knows the number has to say whether the correct number is higher or lower than the guesses. No points are given here, this one is just for fun!
What Am I?
This is a home made version of the game "Headbands". Each person puts a sticky note on their forehead with the name of a person, place, or thing without knowing what it is. Then everyone takes turns asking questions about themselves until everyone guesses what, or who, they are. You can find random lists of people, places and things and create the sticky notes ahead of time, or create them for each other on the spot.
Heads Up
Download this App on your phone, it is loads of fun! The only downfall to this game is that the driver is NOT allowed to play. Safety first!
Name that Tune
Take turns humming a familiar song of your choosing and have the others guess what it is. You can also find a random playlist on Pandora or something similar, and play it for everyone to hear. When each song plays, see who can name the song title and artist first.
Modified Board games
There are many board games you can modify by just using the cards. Look through your shelf of family board games and pull the cards out. Then get your creative juices flowing and see what you can do with them!
Happy road-tripping, I hope you have many fun, family travels in your future!
#parenting #travel
Follow me to see more articles like this. I am a travel blogger and retired teacher with 20 years of experience in education. I am also a mom of two adult daughters who are avid travelers, both of whom have lived abroad. The world is a big place, help your kids discover it!
What to read next:
Teach your kids to become International Travelers
Traveling with kids can either be a fun family adventure, or it can be a total nightmare
Help your kids learn to love travel and take the stress out of flying
Top 4 Activities to do with kids in Memphis
Outdoor activities for kids in Memphis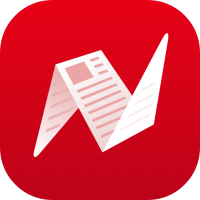 This is original content from NewsBreak's Creator Program. Join today to publish and share your own content.